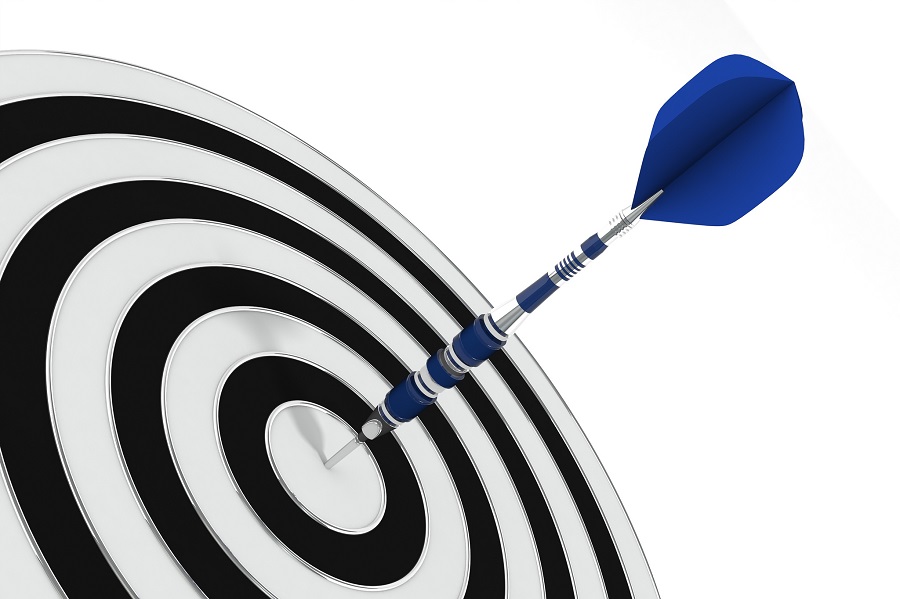 Many optometrists have found success offering a specialized service such as vision therapy, sports vision, or care for low-vision patients. What are the benefits, and challenges, to creating specific niches within optometry?
The primary question every business must answer is: Why should a customer (patient) do business with you rather than your competition down the street? Most of the time the answer is that you have better service or a better product.
In the eyecare business, where the majority of us are all selling the same products (i.e.: glasses, contact lenses, healthcare treatment) from the same companies, is it enough to focus on service to give the answer to the primary question? Having excellent service is essential, but we think that creating a niche for your practice gives you a step up on the competition.
Click the image above to read "How One OD Maintains a Profitable Sports Vision Specialty."
A common mistake that many small businesses make is trying to be the best at everything. It is next to impossible to be able to achieve that business goal. Your chances for success drop dramatically if you are just trying to be the same as every other practice in town. That makes a fundamental key to success being choosing a niche that your competition has overlooked.
When you choose a niche it makes it easier for you to answer the primary question to your potential patients, and, at the same time, it gives them the answer that they can tell their family and friends why they chose you out of the sea of eyecare practices available to them.
Since the majority of practices focus on healthy eyes with 20/20 vision, we chose to carve out our niche as: There is more to vision than 20/20 acuity. We started by offering specialized services that fall under the umbrella of vision therapy. Our original target audience was children. We believed, and it proved to be true, that if we were able to get the children into the practice, then we would be able to attract everyone around the children – immediate family, extended family and friends.
Word of mouth is still the number one way that most practices find new patients – current patients telling potential patients not only where to go for care, but why. And that takes us back to answering the primary question – why should someone choose you rather than the competition down the street?
In the article "5 Steps to Carving Out a Niche Business," Step 3 is to put your specialty to the test using the SPAN method. The SPAN method is:
Subtopics – Does your niche require an expert?
Pain – Does your niche help people in pain? (Let's define "pain" as a "need" that merits attention.)
Attainable – Can you actually provide the solution to the pain?
Numbers – Is the market big enough to matter?
Once you've defined your niche, then you must price your services and products. If you are an expert, then you should charge appropriately. A common mistake is to think that if you price your services and products the lowest possible, then you will be attractive to more people. Let's be honest here, if you have heart problems, are you really looking for the lowest-priced cardiologist? If you want to go skydiving, are you really looking for the lowest-priced parachute packer?
Once you've established your pricing, then next steps become:
1) Creating systems in the practice to deliver care with quality and consistency.
2) Hiring and training doctors and staff to work the systems.
3) Putting in place quality-control mechanisms.
4) Marketing to let your local area know about your niche.
Creating a niche practice is the key to success in today's crowded eyecare marketplace.
References
https://www.entrepreneur.com/article/240812

MARK WRIGHT, OD, FCOVD
Dr. Wright is the founding partner of a nine-partner, three-location full-scope optometric practice. As CEO of Pathways to Success, an internet-based practice management firm, he works with practices of all sizes. He is faculty coordinator for Ohio State's leading practice management program.

CAROLE BURNS, OD, FCOVD
Dr. Burns is the senior partner of a nine-doctor full-scope optometric practice that she built with her husband, Dr. Wright. She is also the COO of a state-wide nursing care optometry practice. Dr. Burns lectures nationally on practice management and staffing issues. Dr. Burns authored the Specialty Practice section of the textbook, Business Aspects of Optometry.