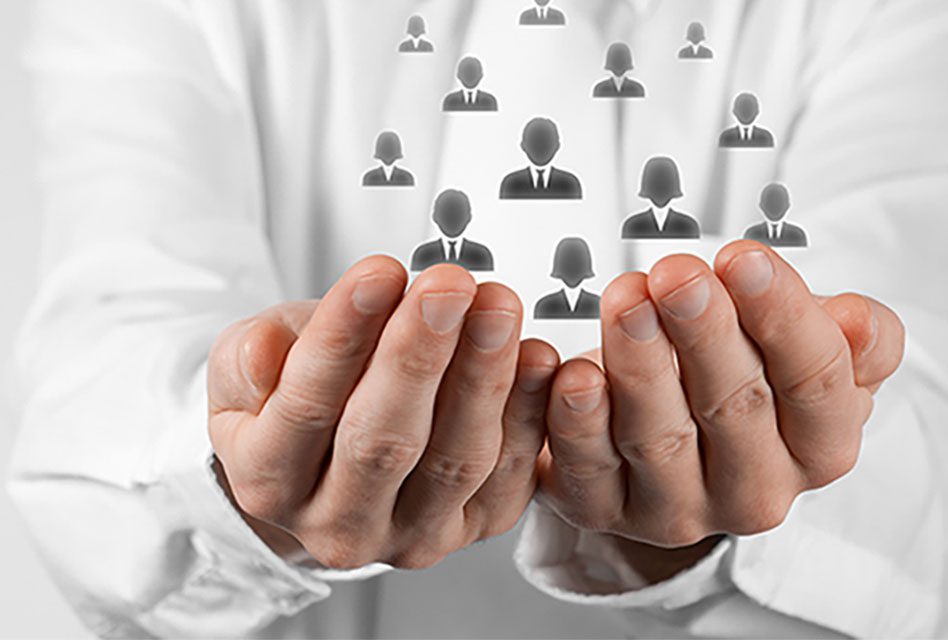 The vendors who sell our practices products like contact lenses and frames are more than just suppliers of goods; they also are experts in important areas of our practices. A knowledgeable rep can help you find ways to be more profitable, and patient-accommodating in your optical and contact lens prescribing and sales.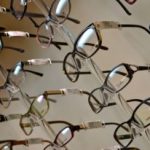 The key is to ask for their help, directly and upfront.
Optometry is a service industry, and we rely on vendors to supply the materials we use to treat patients. I use eyewear vendors, contact lens vendors, equipment vendors and marketing vendors to better my two-doctor, four-employee practice, We Are Eyes, in Boca Raton, Fla.
Good vendors become business partners and advisors. They can be valuable sources of information, helping the practice and the doctor evaluate the potential benefits of new products, identify opportunities, or cut costs. They know that if my business grows, their business grows also, so they have a vested interest in helping me succeed.
There have been a lot of mergers recently in our industry, including the recently announced Essilor/Luxottica merger. Vertical integration  is changing the way optometrists do business. Moving forward, I will likely start to reduce the number of vendors I use, and will focus on building closer relationships with a handful of vendors. Fewer vendors definitely saves on time. By having fewer bills to pay, accounting is much easier. Plus, ordering higher volumes from fewer vendor increases your chances of getting discounts compared to ordering small volumes from multiple vendors.
I like to work with vendors who still care about the success of small businesses and optometry as a profession, and can provide reliable, personalized service. I rely on vendors to show me the newest in technology or latest in styles. If it sparks my interest, then I need to know the price point right away. I have to know that the price point is in line with my practice, and that I can get a good return on investment.
Let Vendors Know Practice Goals & Demographics
Vendors need to know a practice's general philosophy and target market. Just as a doctor needs to get to know the needs and goals of a patient as an individual, vendors need to know what makes each practice unique.
For example, if a practice wants to add or grow a specialty niche service, like sports vision, then frame reps may want to show sportier styles or optical lenses designed for UV protection and enhanced peripheral vision. And the practice would want to ask the vendor for marketing material, posters of athletes wearing their frames for the office and digital images that can be posted on social media.
You also should let vendors know the average price point of complete eyewear for your target market. Vendors should know what your typical patient spends on eyewear in your practice. It's a waste of time for both the rep, and the practice, to discuss frames that are outside the budget of the average patient in your practice.
Seek Their Help in Creating Compelling Optical Displays
Knowledgeable frame reps can help you display the inventory in your optical. Many practice owners may not be experts in merchandising. Frame reps can help rearrange displays to showcase and highlight the latest designs, and tell a story with their products. Good frame reps will also educate your opticians of the features and benefits of their products, which allows for better customer service, and facilitates higher sales and profits.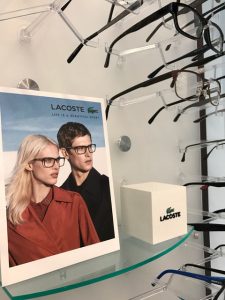 For example, a frame rep can help you, or your opticians, find the best frame groupings for your displays, and may have ideas on what times of year different frame styles will sell best. They have seen what has worked in other practices, and can even show you photos from other practices of how their products have been displayed on frame boards, to spur sales.
Attend CL Vendor Educational Dinners & Request In-Office Education
When a new contact lens product is released, vendors typically have an educational dinner meeting with local doctors, who can then request a visit to their office to educate staff.
For example,  I attended the educational meeting, and immediately scheduled a time for the rep to come to the office. The last thing I want is to prescribe something for a patient if my staff doesn't know what it is and why I prescribed it.
Meet One-on-One with Vendors
A great way to establish good communication lines with vendors is to meet with them outside of the office, usually in a one-on-one lunch meeting. While you are busy with patients, it is nearly impossible to absorb other information. It's nice when a rep is in the area and stops in to say hello or check on the practice, but it's challenging to make any real decisions when you only have a few minutes.
A lunch meeting away from the office allows the practice owner, optician or office manager, to listen and ask questions without distraction.
Network with Vendors at Optical Conferences
Most vendors will attend conferences to display their newest products and meet with their accounts. It is a great opportunity for practice owners to network, learn and build relationships. I love going to the exhibit halls to see reps and managers, whom I don't get to work with in person regularly.
For instance, I recently attended the Global Specialty Lens Symposium in Las Vegas, and I met a consultant with whom I've worked with over the phone several times. I wanted to thank her for all the help she has given me, and to get her advice on a challenging specialty fit that I have been thinking about. I also got a chance to learn about her background and previous training. This face-to-face meeting solidified my confidence in her, and I look forward to working with her again in the future.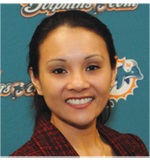 THUY-LAN NGUYEN, OD
Thuy-Lan Nguyen, OD, teaches at Nova Southeastern University College of Optometry and works part time as an associate at We Are Eyes in Boca Raton, Fla. To contact her: TLNGUYEN@nova.edu