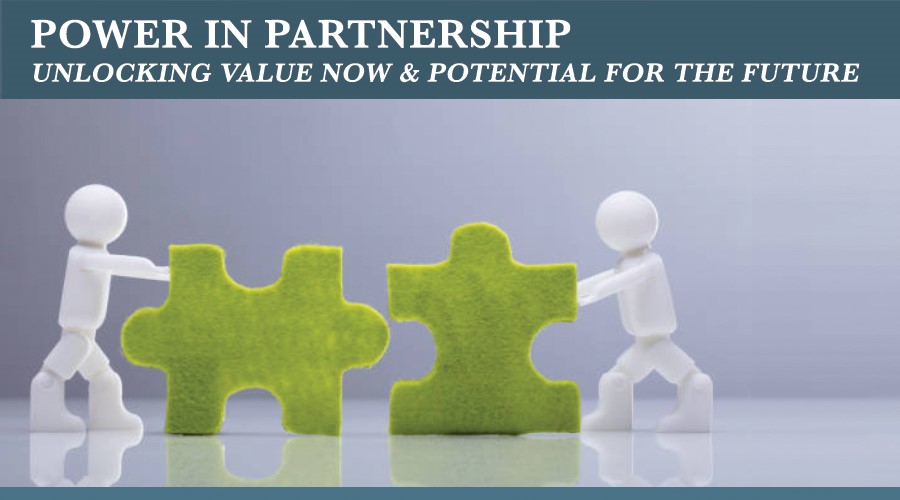 Quality patient care starts with the people providing it.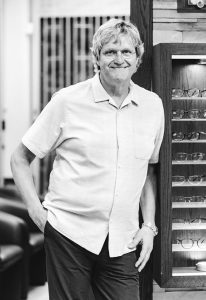 During an ownership transitions, maintaining standards of care among new staff is particularly important for practices that have thrived due to exceptional patient care.
Perry Steigner's practice was one such case; tucked away in a medical building, Perry leveraged strong people skills to build a robust practice that stood out from the crowd.
His personalized, high-end service drew in repeat patients during its 27 years in operation, even without a street-level storefront. That lack of visibility might make it seem like an unlikely candidate for an acquisition, but Perry successfully sold the practice to IRIS in 2019.
With IRIS, Steigner was able to grow his legacy of patient care at a new location, while at the same time adopting a more fully integrated practice that enhanced competitiveness.
Below are the details of Steigner's story: the sale, transition, and outcome.
A Second Look
When Perry started his independent practice in 1993, he wanted to stand out amongst the superstore and 1-hour optical outlets popping up in eyecare: "I wanted to get back to the basics: customer service, personal relationships and build a practice that way." His friendly, conversational approach to service and commitment to quality care was what set his business apart in an increasingly competitive retail landscape.
Dr. Daryan Angle, VP of Business Development at IRIS, approached Perry in 2012 about partnering with IRIS, but the timing was not right for Perry. He was very interested in IRIS's collaborative model of patient care but was not ready to make a move with a large lease term remaining on his office space.
His practice, Medical Arts Optical, depended on a strong relationship with nearby ophthalmologists and optometrists, giving Perry lots of referrals to work with.
While his store continued its robust growth year after year, Perry realized, that after 40 years in the industry, he still needed the perfect exit strategy.
When Daryan approached him again in 2018, his lease was coming up, and he made the decision pursue a partnership with IRIS.
Evolution of the Deal
IRIS provided Perry different options. He could choose to bring in a partner, keep a small percentage, or sell his practice outright. Perry decided to sell 100% of his practice to IRIS and work with them as an employee.
There were other offers on the table, but they all offered an earn-out over a specified period of time, whereas IRIS offered him the option to sell the entire practice immediately. Selling his practice gave him a chance to continue working and provided an easy exit option at the same time.
Although he did not plan to retire right away, he wanted a strategy that made the most of the business he had cultivated over the years: "All the people that I know, and I've been in it 40 years, don't sell their business. They shut them down and get rid of the phone line, and that's it."
His passion for the work left him wanting to keep going without worrying about how he would make his exit and entrust his legacy of exemplary patient care to a responsible partner.
New Location, Same Great Service, Flawless Transition
Usually, IRIS will partner with an existing location, but this time Perry's Medical Arts practice relocated to an existing corporate IRIS location half a kilometer down the street. IRIS made sure to bring the features of Perry's practice with him, to keep his regular patients coming back.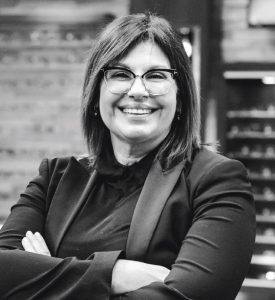 Rose Chariot, an optician with whom Perry had been working along for 20 years, was also transferred to the new IRIS location maintaining her schedule of two afternoon shifts per week.
Although IRIS does not typically have in-store edging equipment, Perry brought over his own so he could continue to provide assembly services.
Eight thousand flyers were sent to Perry's existing patients, explaining the merger.  The Medical Arts Optical phone number was rerouted to the new location and the new welcome message was provided in Perry's familiar voice. Steigner characterized the transition as flawless.
Perry also passed on his formula for friendly patient care to the staff at IRIS: "This is our stage, we are performers, let's get to know our customers. It's the personal touch that will set us above our competitors. They are very receptive to that." Perry was rewarded by seeing the transformation among the staff, who learned from his approach by watching him work.
IRIS provided Perry with a three-year employment contract but told him he could stay on as long as he wanted. The three years will help IRIS integrate Perry's practice successfully, and Perry was eager to help in any way he can.
A COVID-19 Lesson
On March 24th, IRIS decided to shut down the location after COVID-19 hit. After the Ontario regulatory allowed limited open hours for urgent care, the office switched to appointment-based services. Perry initially thought it would be a problem for the optical dispensing side but was impressed with the sophistication of IRIS' digital appointment system.
His patients also commented on the shorter wait times as a result of appointment-based retailing.
The End Result
Perry has no regrets about his decision and keeps working out of love for the business. He was happy to make the switch to a great location, and to keep seeing his patients without the administrative hassle of running a business: "What I was glad to get rid of was writing the cheques, worrying about the suppliers, reconciling statements, all that stuff. All my energy now is 100% focused on getting these patients to IRIS.
"Even my accountant would say, 'Perry, if you are looking at an exit strategy, this is textbook: here you go, you sold your practice, you like the guys you are selling to, you are two blocks away from where you were, the location is fantastic.' It was a great opportunity."
Update
Perry is  working Tuesday to Saturday, an arrangement that works best for this location. The stores sales volume has been exceeding projected goals.
Due to COVID the store continues to see patient's by appointment only with very positive feedback from patients. Perry has suggested that even when the COVID situation settles down, IRIS should continue to offer appointments for eyeglass selection or repairs and adjustments, and pursue a balance of appointments and walk ins.
IRIS provided Eye Care Business Canada full unconditional access to ECPs that have recently completed a partnership agreement with the group.  Each partner story provides and insider's view to the the acquisition;  challenges faced, obstacles overcome and the final results.
This is the fourth of a four part series:  The Power of Partnership: Overcoming Challenges Together.
Related Articles:  
Previous articles in the Series:
Power in Partnership:  An Early Adopter Parnership:  Lessons Learned and Shared 
Power in Partnership: Overcoming Challenges Together (Dr. Christa Beverley, Barrie)
Power in Partnership: Enhancing Value Through Transformation to a Full Service Practice 
Eyes Wide Open Podcast:  How IRIS Challenged the Ontario OD Regs and Won
Eyes Wide Open Podcast:  IRIS sees Sliver Linings Behind the Covid Clouds
Insight Profile:  Dr. Daryan Angle, IRIS VP Business Development