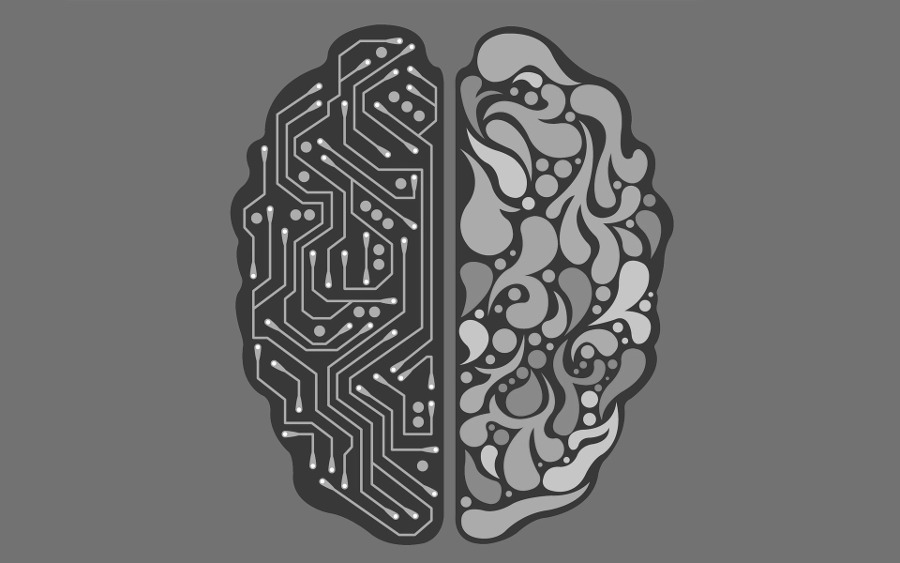 Artificial intelligence has a long way to go to become a fixture in healthcare, but there already are hints of what's to come.
Harvard Business Review has summarized recent findings. "Consider three issues that get a lot of attention: the use of medical records, the "human touch" in medical care, and the future of jobs in the industry. On balance, are people more glass half-full or half-empty? Our research points to an optimism that may surprise expert observers," H. James Wilson and Paul Daugherty write in HBR.
The Use Of Medical Information
Patients want their healthcare data protected – and we are required by HIPAA law to do that – but patients will voluntarily share their medical data when it's in their best interest to do so. Consider the data produced by wearable devices as more people are utilizing wearable healthcare devices.
A recent Accenture survey gave these results showing people are willing to share their medical data with healthcare providers or even health insurers.
• Eighty-eight percent of people are willing to share data from their wearables with either their doctor, nurse, or other health care professional.
• Seventy-two percent are willing to share their data with health insurers.
• Only 38 percent are willing to share their data with employers.
It's estimated that more than 75 million Americans would use an activity tracker by the year 2021. As we see an increase in wearable devices capable of transmitting medical data we need to consider how we can utilize this information in our patient management protocols. This is important because even though the use of wearables has more than doubled in the U.S. in the last two years, it's estimated that only 15 percent of doctors say they've discussed wearables or health applications with patients.
Wearables give the ability to continuously capture data such as heart rate, sleep patterns and glucose levels. This produces vast amounts of data. Contrast this with a single reading taken on a single doctor visit. Comparing the data taken from wearables with readings taken at a doctor's visit raises the issue of the accuracy of the data. Wearables do not yet have the accuracy of the gold standard measurements taken in the doctors' office. This will improve over time. AI gives us the tools to sort through the mountain of data and extract pertinent trends.
The "Human Touch" vs AI In Medical Care
Anyone who's been frustrated by an automated phone tree when calling a tech company for support, knows how much we desire to talk to a human, but research done by Wilson and Daugherty showed that convenience and efficiency often trumps "Human Touch" care. Their survey revealed:
• Seventy-five percent of people said that AI technological advances (including mobile apps, wearable monitoring devices and smart scales) were important to help them manage their health.
• Sixty-six percent of people said they would use AI-based after-hours services.
• Sixty-three percent of people said they would use AI agents to help them navigate the health-care system.
• Fifty percent-plus said they would use AI-based systems to diagnose their symptoms and to receive emergency advice.
Clearly, patients feel there is a place for the use of artificial intelligence when it provides convenience and efficiency.
The Future Of Jobs In The Industry
There are at least three ways that AI will impact our practices.
1) AI has the ability to analyze copious amounts of data. Consider these two uses of AI.
a. The ability of AI to read the patient record in real time and suggest differential diagnoses, as well as suggest additional tests to administer.
b. The ability of AI to analyze the new drug you want to prescribe and evaluate it for incompatibility against all other pharmaceutical agents the patient is taking, all nutraceuticals the patient is consuming, and all supplements the patient is using, plus considering the patient's history of allergies.
2) AI has the ability to interact with people through novel types of interfaces such as voice, emotion, or gesture recognition. AI can be used to remind patients to take medication. Chatbots can used to triage patients calling into the office. Machine learning tools can used in the diagnosis and treatment of visual problems such as amblyopia, convergence insufficiency and low vision.
3) AI is able to extend people's capabilities beyond their natural limits. Robot-assisted surgery is a good example of this in the eyecare world. AI can eliminate involuntary tremors while a surgeon utilizing robot-assisted surgery is operating on the retina.
Click HERE to watch a short video that shows the potential power of AI for conditions like autism, Parkinson's and epilepsy.
AI is already here. The power of human-machine collaborations is amazing. AI is causing us to re-imagine our work processes. We are excited to see what the near future holds for AI and its use in health care.

MARK WRIGHT, OD, FCOVD
Dr. Wright is the founding partner of a nine-partner, three-location full-scope optometric practice. As CEO of Pathways to Success, an internet-based practice management firm, he works with practices of all sizes. He is faculty coordinator for Ohio State's leading practice management program.

CAROLE BURNS, OD, FCOVD
Dr. Burns is the senior partner of a nine-doctor full-scope optometric practice that she built with her husband, Dr. Wright. She is also the COO of a state-wide nursing care optometry practice. Dr. Burns lectures nationally on practice management and staffing issues. Dr. Burns authored the Specialty Practice section of the textbook, Business Aspects of Optometry.