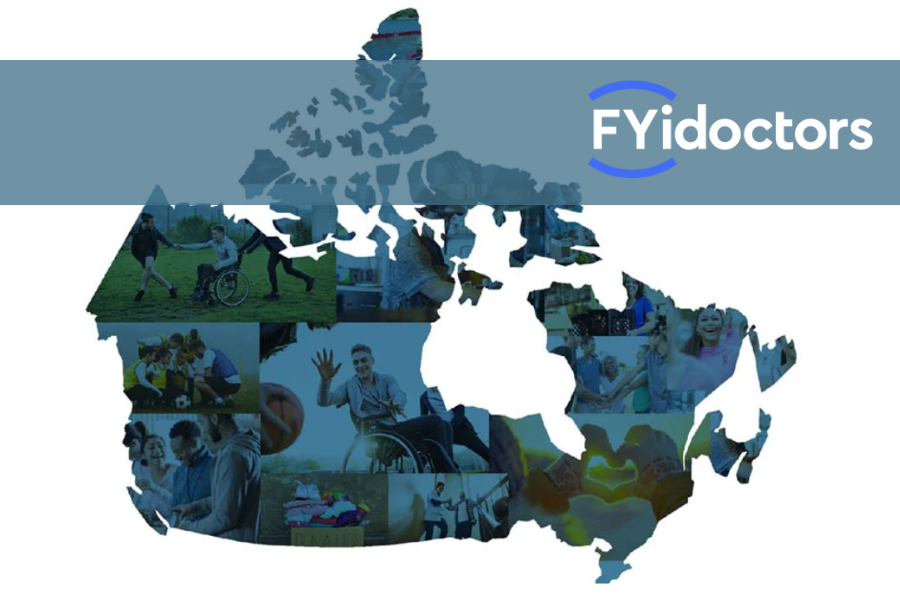 Uniting passion and purpose, the FYidoctors | Visique Enhancing Life Foundation is a non-profit foundation with the aim of making a positive difference and helping to better the lives of Canadians.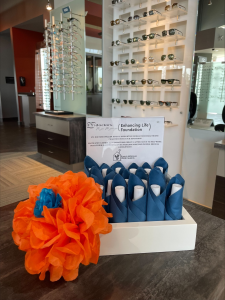 Enhancing Life Foundation: then and now
Giving back has long been a core value of the FYidoctors | Visique mission. In 2011, the company launched the FYi Foundation for Sight, an initiative centred on improving access to eye care and vision correction needs for underserved patients. Wanting to evolve its corporate social responsibility efforts, the team repositioned the strategy, turning its former non-profit into what's now known as the Enhancing Life Foundation. It's not just a new look and name, this latest endeavour ushers in a new era of charitable action for the team, one with a broader focus and a mission to enhance people's lives through fundraising activities and in-clinic events, social media campaigns, and donation collections to help Canadians everywhere, regardless of age, gender, or socioeconomic background.
It takes a village
The project aims to partner with charitable organizations in communities across Canada, operating year-round, with an emphasis on fundraising in October — known internally as Enhancing Life Month. Over 300 FYidoctors | Visique clinics are encouraged to each partner with and offer support to a local charity, whether that's by participating in periodic volunteer nights or raising funds. Most clinic team members get involved with philanthropic non-profits that support youth, promote health and wellness, or education.
The main rule when it comes to choosing a charity is as long as their underlying goal is to help enhance the lives of fellow humans—it's ultimately up to the team members in each clinic to decide. Charity Clinic Leader, and Licensed Optician, Kerri Nicholls, says that in her clinic, people are driven to participate when it's a cause that hits close to home. "People work harder to raise funds when it's something that's personal to them," she added.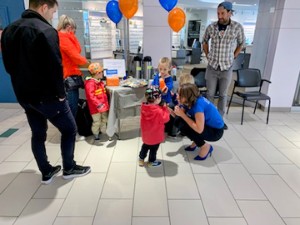 Nicholls speaks from experience—her clinic previously partnered with a non-profit organization called Making Faces that helps children with facial differences step outside their comfort zones. Nicholls' son was born with a cleft lip and palate, and so the charity holds a special significance for her. Seeing her co-workers get involved and band together to raise funds for the cause was moving and eye-opening, instilling a sense of community and belonging—just one of the positive outcomes of working with community organizations.
The charitable organization, Bowls of Hope, based in Chilliwack, British Columbia, has been partnering with FYidoctors for several years. The volunteer initiative, led by the clinic's General Manager and Practice Coach, Patti Stuart, has fostered a long-standing relationship with the charity. In partnership with Bowls of Hope, the FYidoctors team have helped the charity prep and package food for delivery to thousands of students attending local schools.
Even the executive leadership team loves supporting the Enhancing Life Foundation. At a recent virtual cocktail hour with clinic team members unveiling the total funds raised, Martin says that the pride they feel is palpable—the leadership team was moved to tears. "It's very personal to them to hear the stories of why they chose that charity and how they raised funds," she adds. "It tugs at their heartstrings; the impact and difference our own team members are making in communities."
Growing stronger every year
Now in its third consecutive year, the Enhancing Life Foundation has already seen dramatic growth in participation levels. During the inaugural Enhancing Life Month, participating clinics managed to raise over $154,000 in total. The foundation has almost doubled that financial goal—this last October, clinics and optometrists rallied to raise $320,000 for the charities of their choosing.
Not only that, but in its three years of operation, the program organizers have been delighted by upticks in involvement. While only 37% of clinics took part during the first year, 2022 saw roughly 69% of clinics get into the spirit of giving.
There's a reason behind such a sharp increase in participation: it serves the added benefit of bringing teams closer and creating a sense of unity. Positive takeaway from the campaign are new inter-clinic friendships — even in different provinces — and the spirit of healthy competition in hitting fundraising goals.
Working for a company that cares not just about the well-being of its employees, but of the communities the business caters to, is important for the team who are a big part of Enhancing Life Month's success.
For more information on the Enhancing Life Foundation and how you can get involved, visit the FYidoctors | Visique website.
This post is sponsored by FYidoctors.