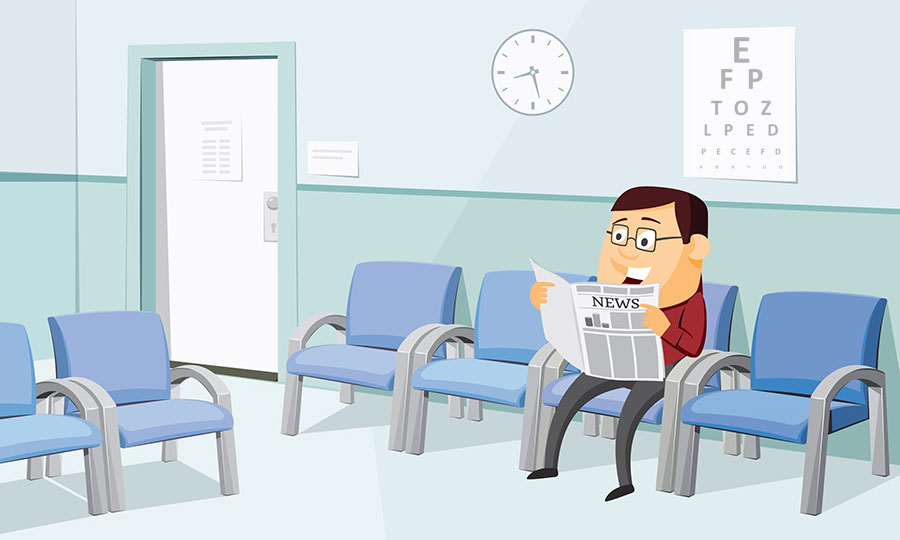 "You never get a second chance to make a good first impression."
Will Rogers
While our workplaces are a place of collegial congeniality and comfort, eye clinics may not always invoke positive feelings among your patients.
People rarely look forward to eye tests, especially those who are squeamish about someone getting close to their eyes. While this may seem like dramatization, the prudent thing is to recognize this reality and act.
By creating an inviting eye clinic reception area, you can appease apprehensive patients. Creating a comforting atmosphere to welcome patients can make a great first impression. The first impression will dictate how they feel about the rest of the experience too.
Here are some ways to create an inviting eye clinic reception.
A Welcoming Environment
Generally, eye clinics rarely radiate warmth. The cold clinical colours often used may not provide a feeling of comfort.
By adding more color to the reception area with soft furnishings, you can easily add a degree of friendliness and warmth in the reception area.
You can even have some gentle music playing in the ground or add some games or toys for kids and magazines for adults. You might also consider providing free Wi-Fi so folks can use their phones in peace while they wait. It can set patients at ease.
Welcoming and Warm Staff
A lot of patients may be on edge, so they don't really need the extra burden of a non-empathetic staff.
Some kind words from welcoming staff at the reception can be crucial for setting the patients at ease. It can also create long-term, loyal patients if they feel welcome in your clinic.
Make sure the person who manages the phone is also warm and kind. An abrupt or cold approach can dissuade a patient from even attempting to book an appointment with the clinic in the first place.
Flexible Payment Methods & Transparency
Healthcare is definitely expensive for a lot of people. If you provide patients with plenty of options to make payments it can make them feel much better about visiting your clinic.
It's also important to be upfront about costs and have transparency in the billing.
Effective Scheduling and Appointment System
One of the biggest mistakes is to make patients wait around particularly when they are on time for their appointment.
In rare cases, it may be inevitable, but you should still keep a strict check on time.
An inviting eye clinic reception is one that operates on time so that no patient gets frustrated.
You can automate the scheduling system to send patients text alerts for any schedule changes or delays.
Creating an inviting eye clinic reception is more than just doing the bare minimum of adding furniture. You have to consider the needs of the patient and design your work culture and clinic accordingly.
As the saying goes, "You don't get a second chance to make a first impression". Take a fresh look at your reception area.  Can you do better?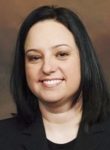 MARIA SAMPALIS
is the founder of Corporate Optometry, a peer-to-peer web resource for ODs interested to learn more about opportunities in corporate optometry. Canadian ODs and optometry students can visit www.corporateoptometry.com to learn more.