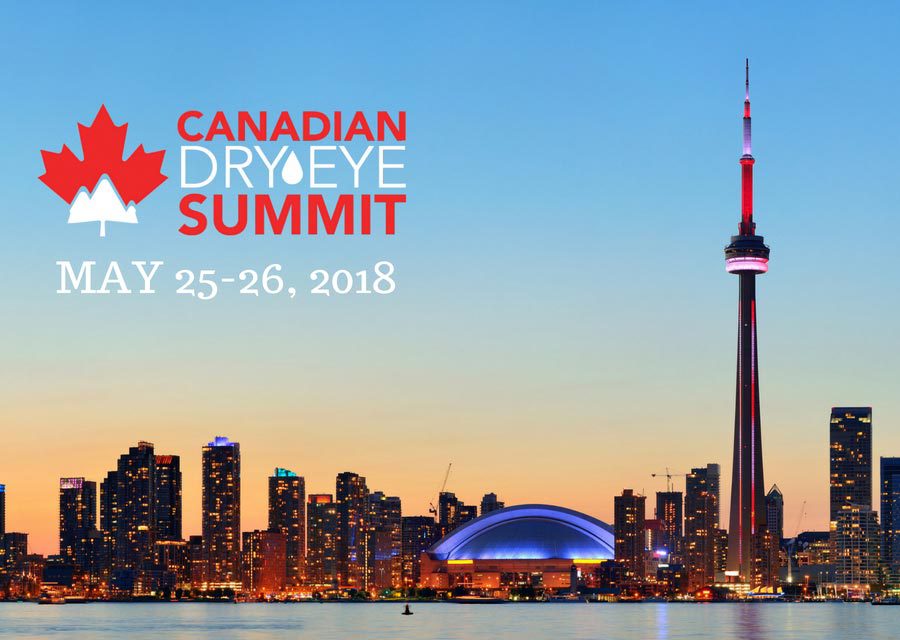 The first annual Canadian Dry Eye Summit (CDES) was held on May 25 -26th, 2018 at the Hotel Novotel in Mississauga Ontario. The sold out event brought together over 160 attendees, faculty and industry for two days to learn, share and experience all that is new in the dry eye space. The CDES was born with a singular mission: To ensure patients across Canada receive outstanding, compassionate care for their ocular surface based on the evidence of the day. This two day session certainly went a long way towards that mission.
Dr. Laura Periman demonstrating IPL
Chief Learning officer, Dr. Richard Maharaj brought together over 14 experts from across North America to share their knowledge and experience in the dry eye space. Over 10 hours of COPE approved CE was provided covering topics such as:
The role of inflammation in DED
Highlights of TFOS DEWS II
Dry Eye as a vision disease
Scleral Lenses in the treatment of DED
Introducing a dry eye practice into a busy clinic
Marketing your medical niche
Dr. Trevor Miranda receiving a Lipiflow Treatment
The CDES also brought together the industries best technology and products under one roof. This offered attendees the opportunity to see the latest technology in diagnosis and treatment and get a glimpse of what is coming down the road. A unique feature of this years summit were the hands on workshops where folks could try out technologies such as Lipiflow, IPL, Blephex, Tear Osmolarity and many more.
Dr. Art Epstein
A quote from one of the speakers, Dr. Art Epstein, OD, FAAO sums up the event quite nicely:
"What I especially liked about the Summit was that it offered a well thought-out and balanced mix of clinically focused lectures combined with hands on wet labs and dry eye demonstrations. The presenters included a notable cast of US and Canadian dry eye experts, and the audience was warm, friendly and receptive."
Planning is already in the works for 2019, visit dryeyesummit.ca and get on the mailing list for next years event.