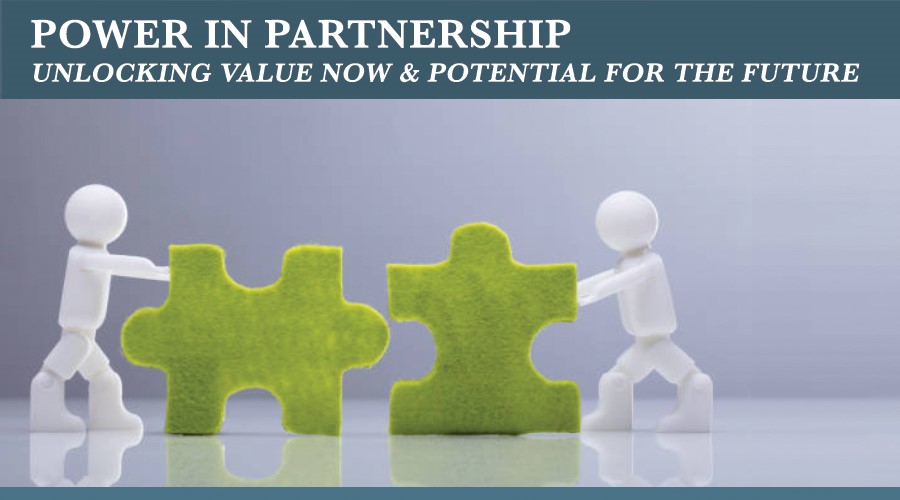 For health care providers, interprofessional collaboration is key—and that's never been more true than in the working relationship between optometrists, opticians, and ophthalmologists.
Although this relationship can be fraught, the interprofessional model can enhance eye care delivery services and do wonders for your bottom line.
Through a partnership with IRIS in 2016, BC Optician Phil Mattes, was able to immediately unlock a substantial part of the equity in his optical business. The IRIS partnership then enabled the business to add optometric services to the practice, creating additional value and facilitating a successful exit strategy and a retirement plan for Mattes.
In this case study, we look at Phil's journey with IRIS, and the challenges and successes he faced along the way.
Retirement Planning – Get an Early Start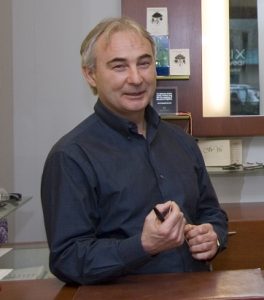 At 62, Phil was starting to think about retirement. His store, Optix, was an attractive street-level store on  Marine Drive in Vancouver, and he decided it was time to start thinking about selling the store. Since exit planning can often take 5-7 years or longer to implement, Phil knew he needed to find a strategy soon; "You have to prepare for this years before and have a plan and start early, and not wait until the time you want to retire".
Phil's first thought was to sell the business to the current staff. He had the business professionally appraised and offered his staff the opportunity to buy the store. After a substantial discussion, the staff ultimately decided not to pursue the opportunity.
Phil had hoped that selling the store would be his reward for building up his practice for so many years. Fortunately, he did not have to look far to find a potential buyer.
Opportunity Knocks
Phil told a colleague about his staff's decision not to buy, and word travelled fast, as it often does in the optical world. Soon afterwards, he got a call from IRIS about the possible sale of his business and took them up on a lunch meeting.
IRIS was able to offer him the value of the appraisal that he had previously commissioned, so he moved ahead with the acquisition process.
Phil signed the agreement with IRIS in February 2016; IRIS would purchase 75% of the business, and Phil would continue to own 25% for the next three years. While IRIS initially wanted to extend the partnership to five years, Phil decided that three years was enough for him—so they settled on his requirement.
Phil received a significant portion of the cash up front, with future payouts that would vary depending on sales performance over the three-year "earn-out" period.
Transforming an Optical to Full Service Eyecare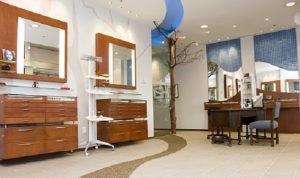 Prior to the partnership, Phil did not have an in-store optometrist. He relied upon referrals to local ophthalmologists and walk-in prescriptions. Increasingly, he observed that customers increasingly would buy their frames at the clinic where they got their exams instead of coming back to his store. He knew he would keep more customers with an optometrist at his location.
The IRIS partnership resolved this challenge by transforming his optical store into a full-service eye care and eyewear practice, with the addition of in-house optometric services.  There were significant changes required to complete the transformation.
 IRIS added a pre-test room and refractive and diagnostic equipment in order to fully outfit an optometric lane at the location. Although it required some shuffling, Phil was happy with the result. The stage was now set for expanding the practice and building greater value in Phil's remaining equity.
Business and Personal Challenges
Another adjustment stemmed from the difference between the frames Optix and IRIS sold. Optix had always been known for its unique fashion-forward frames: "we were always known as more of a boutique-y store. A lot of frames from France, from Germany, and Japan. They weren't typical IRIS brands."
When he explained that clients come to Optix because of the unique frames they carried, Phil was able to reach a compromise with IRIS. The store would let go a few of the lines but kept the top performers to satisfy discerning clients.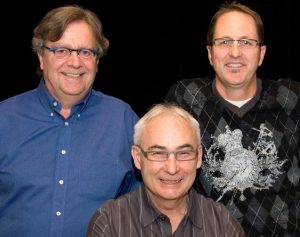 One of the biggest challenges for Phil was the transition from a paper-based office to electronic records. There were a few late nights learning the new system: "I would say I was probably illiterate on the computer to a certain extent. But they didn't put pressure on us."
Fortunately, one of his longtime staff had worked for IRIS in the past and was able to transition to the new system quickly.
It was also a challenge for Phil to go from an owner, to a management position and then part-time staff: "It's a tough transition going from owner-boss-manager to a part-time person. And that's a big adjustment for me because I still like to call the shots. But you have to adjust to that." He saw it as a necessary step on the road to leaving the store completely in his retirement.
The End Result
Overall, Phil found extra security in partnering with a large corporation, particularly with the knowledge he had a new safety net in case things go wrong—as well as having a successfully implemented retirement plan.
The greater spending power and the resources that a well-financed partner brought to the table was a relief from the uncertainty he'd sometimes felt as the sole owner of the business.
Ultimately Phil was happy with the decision he made: "It's been a good experience, challenging adjusting to the new stuff from IRIS, but I really look at it this way. I win, IRIS wins, so it's a win-win situation. Everyone's happy with this. You can't ask for a better situation than that."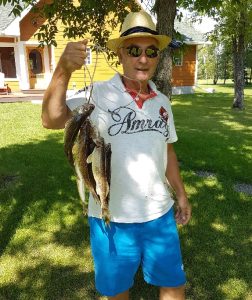 Today, Phil is fully retired.
He is enjoying "cabin life" in Manitoba, which includes golfing, fishing and the occasional cabin maintenance chore.
Looks like there's Pickerel for dinner tonight!
IRIS the Visual Group provided Eye Care Business Canada with unconditional access to four Eye Care Practitioners who completed a partnership agreement  and/or  transaction with the group. Each partner story provides an insider's view to the the acquisition;  challenges faced, obstacles overcome and the final results.

This is the second of four in the "The Power of Partnership" series.
Related Articles: 
Power in Partnership: Overcoming Challenges Together (Dr. Christa Beverley, Barrie)
Eyes Wide Open Podcast:  How IRIS Challenged the Ontario OD Regs and Won
Eyes Wide Open Podcast:  IRIS sees Sliver Linings Behind the Covid Clouds
Insight Profile:  Dr. Daryan Angle, IRIS VP Business Development