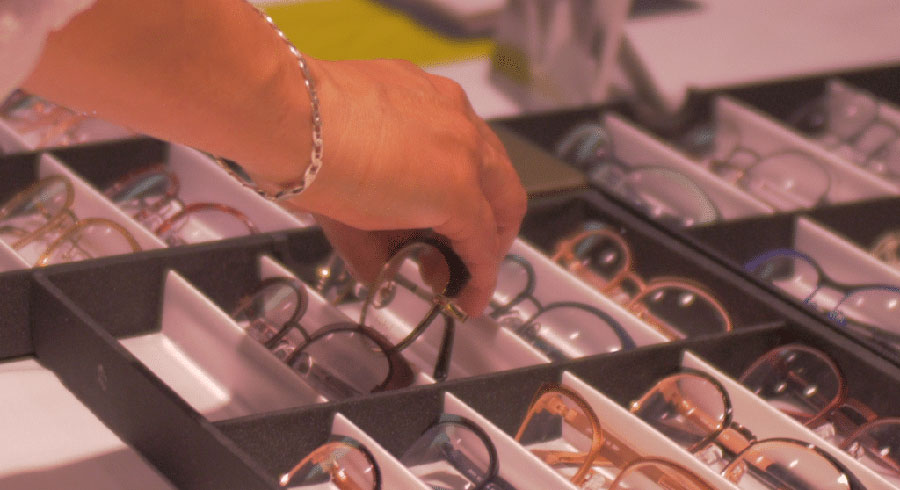 International eyewear shows like Vision Expo are flush with beautiful independent designer frames that whet the appetite of many Canadian eyewear fashionistas. However, not all ECP's have the opportunity to attend major international buying shows and the reality is that a large number of distinctive eyewear collections remain inaccessible to Canadian ECP's.
 Optik Magazine recently investigated the reasons behind this and identified 5 key reasons, that the Canadian market lags behind USA and Canada in accessibility to independent designer frames.
International Suppliers Don't "Get" Canada
Many international suppliers don't understand the geographic reality of Canada: huge distances and low population density. They make minimum quantity purchases unrealistically high. The high minimum order quantities are often required to offset the high absolute cost of shipments. Distribution costs within Canada are among the highest in the world due to Canada's geographic reality. This burden gets pushed onto the ECP and, ultimately, the eyewear purchaser and provides a practical limitation to market penetration.
Order Surprises and After-sales Service are Problems
Correcting an order error, such as wrong colour or frame size, is problematic. Servicing a broken frame part can be a headache leaving angst and distrust for the consumer and the client. It can take several weeks to get parts from a foreign supplier or implement a make-good for an incorrect order. These problems put barriers in place for Canadian ECP's and complicates the relationship with the foreign supplier.
Expansion Through National Agents is Slow 
Even when a foreign supplier gains a beachhead in the Canadian market through distribution in a few accounts, the costs to expand coverage across the country is high. Niche products may rely on sales agents that have limited resources and reach.  It means that a fantastic product, which might otherwise be a great fit for a differentiated dispensary is difficult to find and remains undiscovered.
Frame Suppliers Want Direct Control 
Some of the independent boutique collections place a high value on direct communications with the retailer. For some companies, the relationship that is forged between the eye care professional and a Canadian distributor or agent is simply not intense enough. The communication chain can be erratic and may be harmful to the image of the foreign supplier. Companies may prefer to work directly with ECP's to better understand the market. Still, their approach is often to focus on high density markets such as the GTA and Montreal leaving much of the country outside of their focus area.
Following the Money Can be Difficult 
Vendors accustomed to working in their home environments, in either Europe or USA, find obstacles in dealing with foreign exchange and payment methods. These are real operational difficulties in servicing Canada from a foreign base. While these problems could be solved by working with one of the several Canadian distributors, doing so comes at the cost of losing control and lower margins.
Notwithstanding the barriers, Canadian ECP's that persevere through the obstacles will be rewarded by the addition of outstanding distinctive eyewear collections that enhance the appeal of their gallery.  Independent frame suppliers that find their path to the Canadian market are rewarded with growth opportunities in a market that values distinctiveness and differentiation.
Read Optik Magazine article: "Frame Designers Faced with Complex Canadian Market", in February-March 2020 issue.