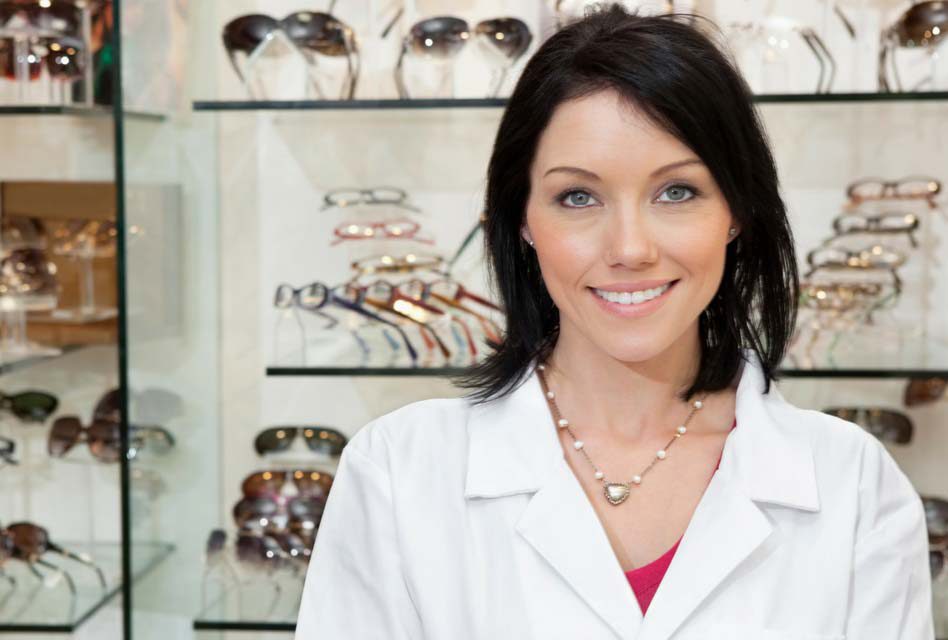 Focusing on five key patient touch points improves care and revenue. Here's how we used them to deliver outstanding care and build a $1 million practice.
Each year we focus on a BIG goal. Last year, our goal was $1 million in revenue–and in December we reached it. This year's goal is to build on that achievement by meeting five key touch points with every patient visit.
Use Online Forms
We ask all patients on our web site and over the phone to go online and submit to us through our web site their patient forms. This allows us to make sure (before they come in) that their demographics and insurance information are correct. It also allows our technician to verify medications prior to talking to the patient. This has enabled us to identify diabetics and pre-verify their insurance for photos or any other testing that Dr. Thomas calls for.  This is a time-saver and the patient has no "surprise" charges at check-out, which creates good will and a great relationship between the patient and our practice.
One of our 2017 budget expansions is web site enhancements that will make it easier for patients to find the forms on our homepage, and then easier to fill out and submit to us.
Better forms means better information about patients, which means better patient care and revenue-generation opportunities. For example, being able to identify certain ocular conditions through medications on patient forms can result in additional testing. This, in turn, will have greater impact on per-patient revenue.
Discuss Daily Disposable Contact Lenses
We have challenged our technicians to discuss the option of wearing daily disposable contact lenses with each patient here for an exam who wears glasses. Educating a patient that they can wear contact lenses on an occasional basis will result in additional examination and fitting fees. And not only will this add to per-patient revenue, it will also benefit patients who have not thought about wearing contacts to a formal event such as a wedding or the big playoff football game! Enhancing lifestyle options is a win-win! Patients appreciate the lifestyle choice, it boosts per-patient revenue, as well as referrals to their peers!
Perfect Optical Hand-Off
The doctor's EXAM is the most important touch point BUT the hand-off to the optical gallery staff is crucial. We are learning to advise the patient that "hasn't had much change" that this is the year to add that desktop pair of glasses or that polarized sun pair! That partnering in communication with the doctor makes identification of patient needs more likely, which then results in more second-pair sales, and more sales of eyewear with AR and light adaptive lenses (Transitions or Sunsync).
First, the doctor walks the patient to the optical gallery and introduces the staff member who will be helping the patient: "Mrs. Jones, this is Dawn [one of our opticians]. She will be assisting you today."
Second, he hands Dawn any demographic information (i.e. paperwork), and then goes over Mrs. Jones' visual needs: "Mrs. Jones plays harp for her church, and needs a specific pair of glasses with a 36-inch correction to read music. She also needs a pair of every day glasses, as well as polarized sunglasses." By that point, all three of Mrs. Jones' prescriptions would already have been sent through our EHR, and would be ready for the optician to discuss.
Enhance Optical Service
We are filling the prescriptions from the doctor. But the patient has also now become the consumer/customer, and we have to respect that need just as much. It is our responsibility to not only feel the weight of delivering a medical device (or multiple medical devices), but to do so in a highly competitive consumer arena, delivering customer service that is second to none.
Our opticians are trained to serve both as style consultants, as well as experts on the the fit and making of the eyewear. We take time to continue the conversation started in the exam room by the doctor on the patient's lifestyle, and the kinds of eyewear that will enhance their life. We also patiently advise them on matching eyewear to their personal style.
Our opticians add hand-written thank-you notes to each patient's check-out bag that invite the patient to "Stay in Touch" – the flip side of the card asks them to "like" us on Facebook, and to follow us on Twitter and Instagram. This increases our reach through marketing, and keeps us top of mind, and easy to reach.
In addition, we are incentivizing opticians to provide improved service and to generate greater sales. We have created a monthly "Jingle Jar." Every month we select a women's line and a men's line to have a small bonus on based on which optician generates the greatest sales. We have a $1,000 club.  When you have a patient who spends more than $1000 in the office, you get $20 in your jar
Enable Smoother Check Out
The patient experience has to be smooth as silk at this touch point. They say that you don't have a second chance to make a first impression. I am here to tell you that when that patient came in, the first touch point was the first domino, then the tech was the second domino and so on…. If you have a negative experience at check-out, those dominos that you so carefully set up start crashing ! The last impression is what the patient carries out of the office as they go throughout the rest of their day.
We ensure the reception desk is always staffed, so that the patient is never left there waiting for an employee to return before they can leave the office. Our optical staff is cross-trained to assist front desk with check out, as well. Everywhere else in the office we have given our time and talents to the patient. This patient has selected our practice over 23 others that they could have chosen, and we truly feel honored.
This final touch point of check-out is when the patient "gives" to us. It must be a stellar experience that allows the patient to leave with the motivation to review us positively on our social media and refer us to friends and family.

  Stuart J. Thomas, OD, is the owner of Thomas Eye Center in Athens, Ga.Contact: StuTh2@vsp.com

   Ellen Byrum-Goad, LDO, is practice manager. To contact: Ellen.Goad@thomaseyecenter.com