Dr. Robert Allaway explains the Vision Alliance acquisition model, who's behind it, and how it fits a need for practice owners that other models do not offer.
---
About the Guest

Dr. Robert Allaway is the Chief Optometry Officer of Vision Alliance, a new exit strategy option to help practice owners bridge the gap between full ownership and retirement. Robert is in private practice in Salmon Arm, BC where his practice has expanded over the years from a single location to three locations with four partners and two associates. He was on the Board of Directors of Eye Recommend for 12 years.

Dr. Allaway joined the Vision Alliance team founded by Ken Barbet, former Eye Recommend CEO.  Vision Alliance provides a a unique option for practice owners to exit private practice with flexibility, while removing the operational burden of the practice owner.
---
Episode Notes

Robert explains the genesis behind the formation of Vision Alliance, including the roles of key principals and partners,  including Ken Barbet, Deanna Hansuk  and Patrick Cunningham.

He provides a full explanation of how the Vision Alliance model is centred and designed around  independent Optometry and the practice owner. He explains the flexibility the approach offers to practice owners as well as the ownership opportunity provided to new entrants, and contrasts Vision Alliance to corporate models.

Robert drills down into a good level of detail on what a partnership with Vision Alliance looks like, including how it impacts operations, staff management, practice branding and marketing and more.

The financial model is also outlined, including the extent to which practice owners retain interest and how and when they can cash out.

Best Quote: "Vision Alliance is a bottom-up approach driven by the Optometrist."

Resources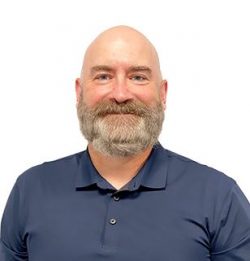 Dr. Glen Chiasson
Dr. Glen Chiasson is a 1995 graduate of the University of Waterloo School of Optometry. He owns and manages two practices in Toronto. In 2009, he co-hosted a podcast produced for colleagues in eye care, the "International Optometry Podcast". He is a moderator of the Canadian Optometry Group, an email forum for Canadian optometrists. As  a host of  "Eyes Wide Open", Glenn  looks forward to exploring new new technologies and services for eye care professionals.
Dr. Chiasson enjoys tennis, hockey, and reading. He lives in Toronto with his wife and two sons.
Dr. Chiasson splits EWO podcast hosting duties with Roxanne Arnal.