Glen Chiasson discusses all things Vision Therapy with Dr. Virginia Donati, president of Vision Therapy Canada.
---
About the Guest

Dr. Donati attended the Pennsylvania College of Optometry where she first learned about vision therapy by becoming a patient herself and graduated in 2006. Upon returning to Canada she brought her passion for vision therapy to her own patients and to the profession at large as the founding VP of COVT&R and the current President of its successor organization, Vision Therapy Canada.  She is an Instructor of the  Optometric Extension Program's Clinical Curriculum in Vision Therapy and the lead instructor for VTC's Practical Vision Therapist Accreditation Program (PVTAP). She lectures across North America in the field of binocular vision and is keenly interested in the education and training of new and existing Vision Therapists and Optometrists.
---
Episode Notes

Virginia Donati shares her personal story of how a life changing experience while studying at PCO cemented her intense interest in and passion for Vision Therapy.

Glen plays devil's advocate around some of the professions perceptions of vision therapy, including on "the science", and the perceptions of expense to patients.

Donati, of course, stands her ground, and opines as to why the medical profession, and even many in the optometry world including optometric educators, do not take VT as seriously as it deserves.

She outlines the challenges facing the sub-specialty and encourages ODs to think about their future role with Vision Therapy being a part of their practice and how Vision Therapy can help differentiate their practice.

Lastly, Dr. Donati outlines specific steps that can be taken by ODs to learn more and become a VT specialists if they so desire.

Key Quote:  "Demand is there, patients are there but this may not be recognized".

Resources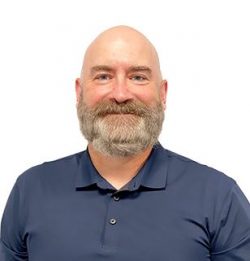 Dr. Glen Chiasson
Dr. Glen Chiasson is a 1995 graduate of the University of Waterloo School of Optometry. He owns and manages two practices in Toronto. In 2009, he co-hosted a podcast produced for colleagues in eye care, the "International Optometry Podcast". He is a moderator of the Canadian Optometry Group, an email forum for Canadian optometrists. As  a host of  "Eyes Wide Open", Glenn  looks forward to exploring new new technologies and services for eye care professionals.
Dr. Chiasson enjoys tennis, hockey, and reading. He lives in Toronto with his wife and two sons.
Dr. Chiasson splits EWO podcast hosting duties with Roxanne Arnal.