It's been just over one year since COVID-19 interrupted life as we know it casting uncertainty on practice valuations in all health care sectors.  How has optometry held up over this period?   Jackie Joachim offers her perspective in conversation with Dr. Glen Chiasson based upon real-world experience.
---
About the Guest

Jackie Joachim is the Chief Operating officer for ROI Coporation. ROI specializes in assisting healthcare professionals in the Optometry, Dental and Veterinary spaces appraise and sell / transition their practices.
---
Episode Notes

Optometrist practice and health professional practices in general have proven to be resilient in the face of economic downturns in the past.  Jackie Joachim shares her experiences on practice valuations, transactions occuring during the pandemic and outlook with podcast host, Dr. Glen Chiasson.

Jackie offers an insightful perspective on how the pandemic effects the perspectives of sellers, buyers and, importantly  bankers, who fund the transactions.

She explains why and how practice valuations take into account the historical performance of a practice  – pandemic notwithstanding.

The key question addressed: Is now a good time to sell?

Resources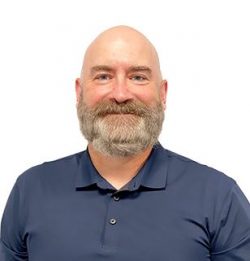 Dr. Glen Chiasson
Dr. Glen Chiasson is a 1995 graduate of the University of Waterloo School of Optometry. He owns and manages two practices in Toronto. In 2009, he co-hosted a podcast produced for colleagues in eye care, the "International Optometry Podcast". He is a moderator of the Canadian Optometry Group, an email forum for Canadian optometrists. As  a host of  "Eyes Wide Open", Glenn  looks forward to exploring new new technologies and services for eye care professionals.
Dr. Chiasson enjoys tennis, hockey, and reading. He lives in Toronto with his wife and two sons.
Dr. Chiasson splits EWO podcast hosting duties with Roxanne Arnal.