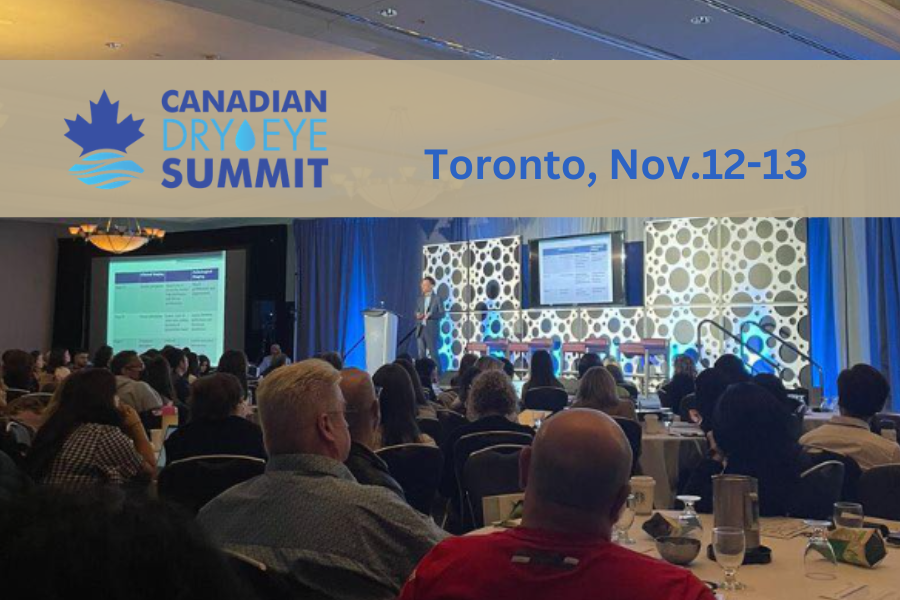 Jenny Lee, OD-4, University of Waterloo, contributes her perspectives on the Canadian Dry Eye Summit.
This weekend, members of NextGen OD/Eye Care Business Canada and the CRO (Clinical & Refractive Optometry team) had the opportunity to attend the annual Canadian Dry Eye Summit, held in Toronto, Ontario from November 12th to 13th.
This conference is truly one of its' kind in Canada, featuring innovative, thought-provoking talks from several heavy hitters in the dry eye management scene from across the country including Drs. Richard Maharaj, Trevor Miranda, Wes McCann and countless other faculty.
The conference also featured live demos and exhibits of various equipment and products hot on the market from industry representatives.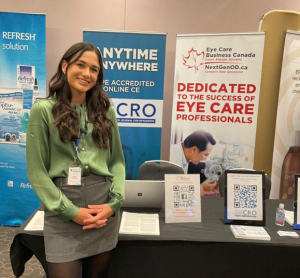 As a current fourth year optometry student at the University of Waterloo as well as the Vision Science Editorial Assistant for the Clinical and Refractive Optometry Journal, having the opportunity to dip my toes in the dry eye scene this weekend was truly a worthwhile and incredibly informative experience. Here I've highlighted three key pearls from my time with some of Canada's best dry eye gurus.
#1: Now, more than ever, evidence-based medicine is crucial to the progression of optometry.
The extent and scope of optometry is vastly different than where it was even ten years ago.
Likewise, in order to keep up with a rapidly evolving field, it is vital to remain up-to-date with the current studies and to read beyond the conclusion of an article, as aptly stated by Dr. Maharaj.
In a talk about the impacts of nutrition on ocular surface disease, Dr. Kim Friedman broke down each key component (such as dosage and form), presenting the evidence for and against the inclusion of different supplements for dry eye.
Her talk emphasized not only the benefit of paying attention to the literature to support a medical recommendation, but also reading between the lines of a study conclusion and being able to draw your own insights.
Chances are, if we can access this information easily from the internet, so can our patients, and it gives you that extra edge to be able to keep up with them.
#2: Expert opinion is what bridges the gap between a research study and direct patient benefit.
Following up from the previous pearl, as practitioners are the direct points of contact for a patient seeking to manage their dry eye, it is important that we not only synthesize and make our own interpretations but also use this knowledge to develop our own expert opinion that is backed by the knowledge we obtain from reputable, reliable sources.
The true benefit of a conference such as this is that we are able to gather some of the brightest and most well-versed minds in a very specialized aspect of optometric care, and disseminate knowledge through expert opinion.
However, expert opinion is ultimately at the bottom of the evidence-based medicine pyramid – and it is up to the individual eye care professional to look beyond the neatly-packaged one hour COPE lecture to educate themselves.
As Dr. Maharaj stated in his talk on demystifying dry eye, "expert opinion is where it begins, and then we need to climb up the ladder". The role of industry in educating optometrists on up-and-coming technology and the impacts of staying up to date in the literature are heavily understated.
#3: Ultimately, your patient care comes down to your ability to communicate and use the appropriate terminology.
Dr. Jeff Goodhew and Dr. Tina Goodhew provided an excellent outline of how to present the idea of dry eye management to the patient in a way that not only empowers the patient to seek their own care, but also does not place the onus on the doctor to feel obligated to provide a whole dry eye assessment during a routine eye exam.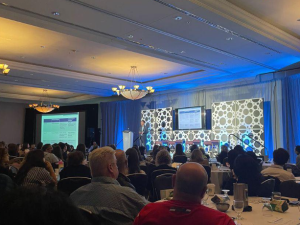 Drs. Goodhew and Goodhew, as well as several of the speakers at the conference, highlighted the importance of how to approach the topic of dry eye with the patient, and some salient points and phrases that could be easily incorporated into any eye exam.
Building on this idea, Dr. Maharaj discussed how patients are already doing their own research and developing their own ideas about dry eye before they even come into your office – and as such, it is crucial to be able to use the right language and arm the patient with the correct information so that when it is disseminated to friends and family, there is no room for miscommunication.
At the end of the day, it is your words the patient will remember, and not the result of a randomized controlled trial.
Ultimately, I walked away from this conference with a newfound sense of respect for all the ongoing research and efforts being put into advancing the scope of optometry and the knowledge surrounding what we know about dry eye.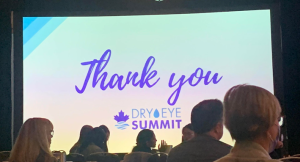 With the resources available to us, it is easier now than ever to stay up-to-date in the field, whether by reading case reports from fellow optometrists or attending trade shows and actively engaging with industry representatives.
I look forward to seeing where my own journey in optometry takes me!
If you are an optometrist looking to contribute back to the community with case reports of your own, the CRO (Clinical and Refractive Journal) is an excellent place to start.
We help you with the process of publishing your own article and becoming a COPE approved instructor! This is an excellent opportunity particularly for those looking to submit case reports as part of the Academy's Fellowship program. CRO is on the Academy's list of authorized journals for Fellowship points.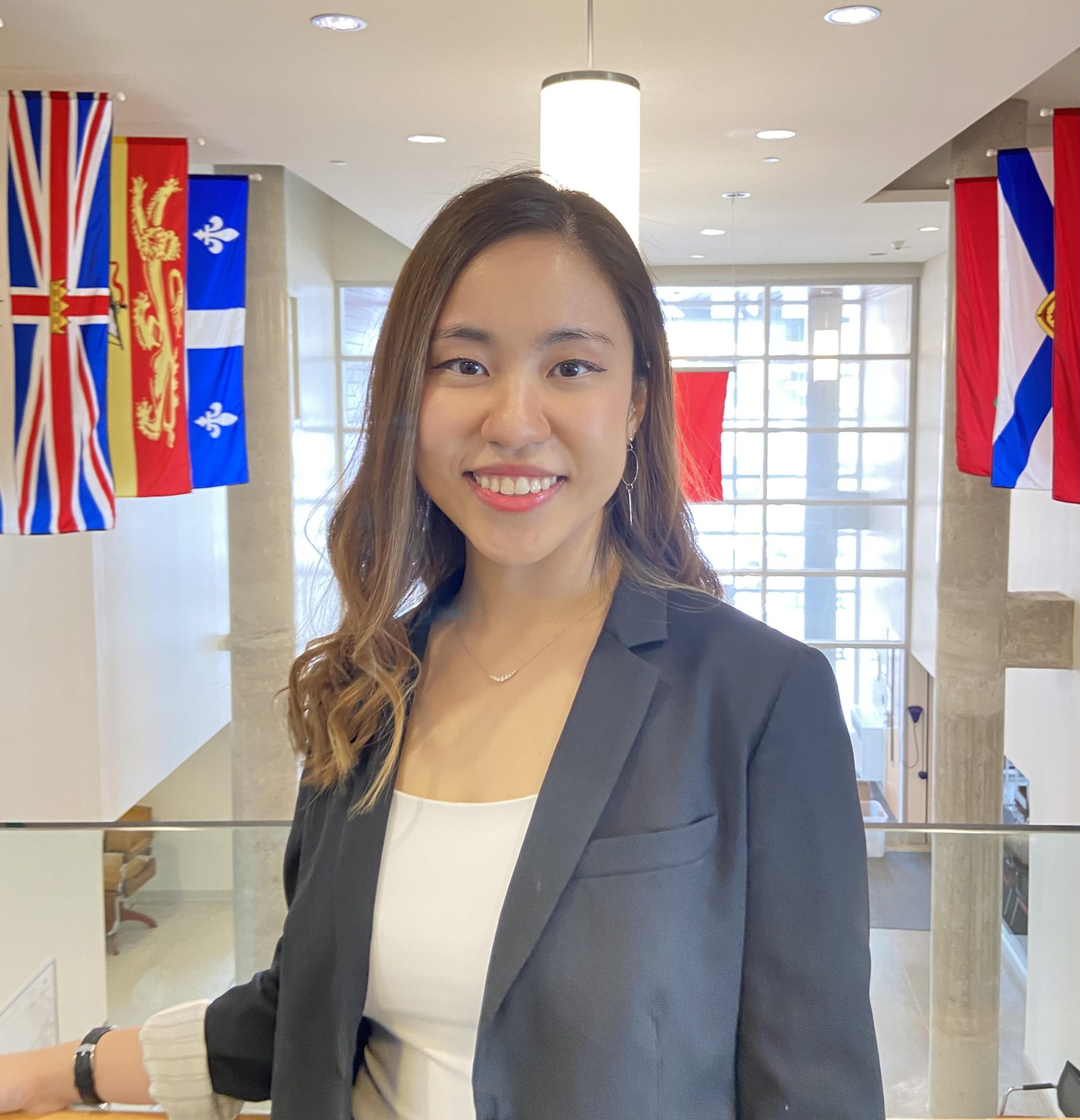 JENNY LEE, OD
Vision Science Assistant Editor, CRO Journal
Jenny Lee is an onboarding resident with the University of Waterloo School of Optometry and Vision Science.
She is a recent 2023 graduate and is passionate about pediatrics and vision therapy.