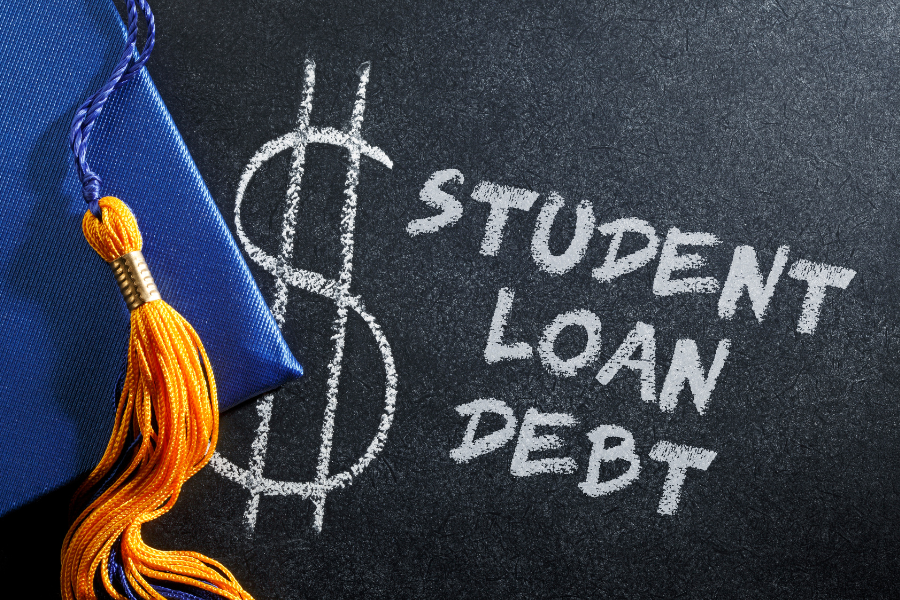 The Adulting 101 two-part series made mention of cash flow and debt. Let's turn our attention to what is likely the greatest debt you have coming out of school: optometry student debt.
This isn't all glum, however; as there has been some good news in recent months.
Many Forms of Student Loans
There are three general types of student loans, four if we include family loans.
The first source of funding is often the Canada Student Loan program. This is administered nationally and falls under the National Student Loans Service Centre (NSLCSC).
The second source of student funding is often provincial. These loan programs differ from province to province.
The third is a student line of credit from your financial institution.
Organizing your Debt
Optometry student debut, like all debt is a weight on your back so getting a plan to shed that weight is key. You want to get the final values of each of your debt types, when repayment is required to begin, the interest rates that apply and the minimum monthly payment information.
Understanding the terms of each type of debt will help you prepare your plan for repayment.
Provincial Student Loans
Most provincial plans offer a six-month grace period after your study period ends. This grace period is designed to provide you time to start working and generate an income before payments need to begin. This is ideal for most optometrists because of the delay from study period end until licensing.
You will want to review the website of your provincial plan for further details and to see if such a grace period applies.
National Student Loans
Perhaps the best news to come about in the student loan system in decades is the permanent elimination of the accumulation of interest on Canada Student Loans effective April 1, 2023.
If you graduated prior to April 1, 2023, you will still be responsible for paying any interest that accrued prior to April 1, 2023.
The NSLCSC also provides a six-month grace period before repayment begins.
There are also several provinces that have integrated programing with the NSLCSC. It's a web site chock full of information that is worth your time to review.
 Student Line of Credit
Financial institutions are typically not as kind on repayment terms. Most banks love optometry students because they have a great need for additional funding and a great track record of repayment. This makes optometrists a good bet for lenders.
That doesn't mean you should take unlimited advantage of the lending being offered to you. They still charge interest and over time that interest adds up.
Creditor Insurance
Many lenders will offer you life and disability insurance on your loan. This might seem like an easy option to have, but creditor insurance is designed to ensure that the lender gets repaid and doesn't offer you any long-term flexibility. You can often secure individually owned insurance at similar rates with better coverage. Speaking with your financial planner will ensure you set up the right coverage for your needs today and tomorrow.
How I Eliminated My Student Debt
Personally, I hated having student debt and needed to get rid of it before I could move forward with a business purchase loan or home mortgage.
My key was to continue to live like a student until my bank, government and family student loans were paid off.
This strategy allowed me to eliminate my student debt within 18 months of graduation. Keep in mind, I didn't purchase my first car until after I purchased my practice. I kept the focus on my career and had a disciplined repayment and savings strategy.
Best Advice
Everyone's priorities and situation are a little different. Working with a financial planner will ensure that all aspects of your goals and current financial situation are taken into account. Your planner will be able to map out a repayment schedule that allows you to tackle your optometry student debt on your desired time horizon in a tax and interest rate efficient manner.
Read more of Dr. Arnal's advice on building wealth and personal freedom.
Advisory
As your Chief Financial Officer, I am here to help guide you through the various adult decisions you will need to make and the next steps you will be taking. Helping you understand your money and assisting you in making smart financial decisions about your debt repayment, insurance protection, tax management and wealth creation, are just some of the ways that I work as your fiduciary.
Have more questions than answers? Educating you is just one piece of being your personal CFO that we do. Call (780-261-3098) or email (Roxanne@C3wealthadvisors.ca) today to set up your next conversation with us.
Roxanne Arnal is a former Optometrist, Professional Corporation President, and practice owner. Today she is on a mission of Empowering You & Your Wealth with Clarity, Confidence & Control.
These articles are for information purposes only and are not a replacement for personal financial planning. Everyone's circumstances and needs are different. Errors and Omissions exempt.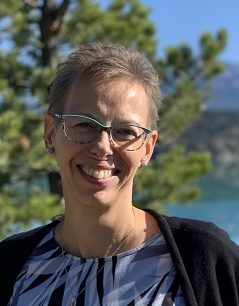 ROXANNE ARNAL,
Optometrist and Certified Financial Planner
Roxanne Arnal graduated from UW School of Optometry in 1995 and is a past-president of the Alberta Association of Optometrists (AAO) and the Canadian Association of Optometry Students (CAOS).  She subsequently built a thriving optometric practice in rural Alberta.
Roxanne took the decision in  2012 to leave optometry and become a financial planning professional.  She now focuses on providing services to Optometrists with a plan to parlay her unique expertise to help optometric practices and their families across the country meet their goals through astute financial planning and decision making.
Roxanne splits EWO podcast hosting duties with Dr. Glen Chiasson.