Dr. Kerry Salsberg followed in his fathers footsteps in private practice

Shared his interests in science, technology, healthcare and business

Recently teamed up with Frank Carpino of Urban Spaces to reimagine and build the practice of the future today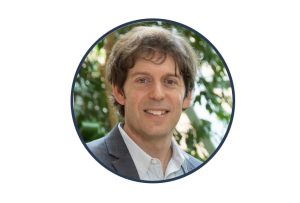 Dr. Kerry Salsberg
Doctorate of Optometry from the University Of Waterloo.
Awarded the T.T. Beattie Award for Orthoptics and Visual Training
General Optometry and multi-specialty independent practice owner and entrepreneur
What business book would you recommend other ECPs read?
Re-Engineering Retail by Doug Stephens: Retail is not dead in Optometry so long as you understand the shifting needs and expectations of a new consumer. This book provides a roadmap to successful retailing with an emphasis on memorable consumer experiences.
Where do you see your practice/ eye care in 10 years?
I think we will see further consolidation of smaller practices into larger group practices with the goal of providing economies of scale, best-in-class instrumentation, specialty services and one-stop shopping. The patient experience will be paramount to the financial success of the practice.
What is something you have done in your practice to set you apart.
Look at current trends in retail and mirror them in your practice. Offer your patients something new every year whether that be new instrumentation, frame lines, services, experiences and most importantly, LET THEM KNOW. Think outside the box in terms of product and service offerings.
What is currently the most exciting thing in your field to help patients.
Dry eye therapy and facial aesthetics.  We recently invested in Radio Frequency technology that not only treats Meibomian Gland Disorder/ Dry eye but also tightens skin and reduces fine lines and wrinkles around the face. A more youthful appearance is a big driver in our practice for this treatment.
Favourite 80's Jam.
A combination of Steely Dan, Yes, Van Halen, and Tears for Fears. I know, a weird combination
Tell me something few people know about you?
I was once a magician and I love to bowl. Please don't print this 🙂
You can listen to Dr. Salsberg discuss the major office renovation undertaken on our Eyes Wide Open Podcast