Tom Bollum, a seasoned optical industry executive shares valuable insights on practice real estate in a conversation with EyesWideOpen host, Roxanne Arnal. They discuss the importance of location and how a change of location could impact the practice. Must read lease negotiation tips are provided!
---
About the Guest

Tom Bollum combines a unique skill set:  Commercial real estate expertise with extensive C-suite experience in the optical world.

Tom successfully founded and built several optical retail businesses and was awarded the Canadian Entrepreneur of the Year award for this work.

He always enjoyed the "real estate" aspect of his optical career and made the leap in 2008 to become a licensed real estate Broker focusing on the marketing and sales of residential and retail development properties, as well as tenant representation.
Episode Notes

Tom provides an overview of his "optical world" history which included executive positions with some of the largest players in the Canadian Optical market including NewLook and Greiche and Scaff (Montreal).

He became quite familiar with the high-volume optometric practices with strong retail sales. Tom explains how and why he moved into the real estate business in 2008.

He delves into the importance of location when it comes to retail eye care, explaining why location is still a critically important decision for any practice and what patient retention a practice can expect from a move in physical location.

His objective view of the impact of moving a practice is advise worth heeding for any practice considering it.

He and host Roxanne Arnal each share their experiences with real estate ownership while Tom opines on the value of owning your own premises.

Finally, Tom has some great "insider tips" for practice owners negotiating a new lease. He reveals some of the hidden leverage points that eye care practice owners have and offers specific tips on getting the best deal.

Resources

Click the play button at top of page to listen.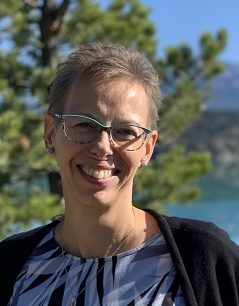 ROXANNE ARNAL,
Optometrist and Certified Financial Planner
Roxanne Arnal graduated from UW School of Optometry in 1995 and is a past-president of the Alberta Association of Optometrists (AAO) and the Canadian Association of Optometry Students (CAOS).  She subsequently built a thriving optometric practice in rural Alberta.
Roxanne took the decision in  2012 to leave optometry and become a financial planning professional.  She now focuses on providing services to Optometrists with a plan to parlay her unique expertise to help optometric practices and their families across the country meet their goals through astute financial planning and decision making.
Roxanne splits EWO podcast hosting duties with Dr. Glen Chiasson.