Ahmos Henry, Hoya Canada president, in discussion with podcast host Dr. Glen Chiasson, offers insights and advice to Canadian eye care professionals in order to bounce back even stronger in the COVID rebound.
---
About the Guest

Ahmos Henry is a professional healthcare business and operations executive with extensive global experience with many multinational firms.  He has held a wide range of executive positions (GlaxoSmithKline, Bristol Myers Squibb, Procter and Gamble, ratiopharm and ESSILOR).  In 2014 he was appointed as the president of Hoya Vision Care Canada.

Before joining Hoya Canada, Henry was Regional VP of Atlantic Labs, Essilor, for 8 years. Prior to the optical industry her worked for 18 years in the Pharmaceutical industry in different sales and management positions across Canada and internationally. Henry holds a Bachelor of Veterinary Medical Sciences (1987) and an Executive Masters of Business Administration (2008).
---
Episode Notes

Ahmos Henry, president Hoya Canada provides a brief history of the company. He provides a comprehensive outline of all the activities that Hoya is undertaking to help eye care professionals weather the COVID storm and resources that have been made available to help practices emerge even stronger.

He provides tips, garnered from the Hoya experience world wide, to address the stress that both staff and patients will be facing as practices reopen across the country.

Ahmos advocates that practitioners prepare to increase the "capture rate" to a level much higher than that which was observed prior to the COVID shut-down by implementing an effective, efficient and safe , "one-stop" patient experience combining the eye health exam and eyewear purchase.

A key tenant of his message is that the business bounce back needs to be strongly and deliberately focused on increasing patient satisfaction and practice revenue.

A Key Take-away: "Even patients that have been with a practice for 10 years, will be seeing everything for the first time through a new set of eyes."

Resources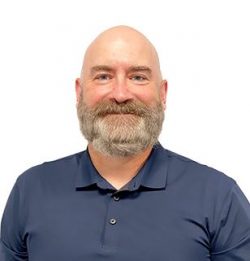 Dr. Glen Chiasson
Dr. Glen Chiasson is a 1995 graduate of the University of Waterloo School of Optometry. He owns and manages two practices in Toronto. In 2009, he co-hosted a podcast produced for colleagues in eye care, the "International Optometry Podcast". He is a moderator of the Canadian Optometry Group, an email forum for Canadian optometrists. As  a host of  "Eyes Wide Open", Glenn  looks forward to exploring new new technologies and services for eye care professionals.
Dr. Chiasson enjoys tennis, hockey, and reading. He lives in Toronto with his wife and two sons.
Dr. Chiasson splits EWO podcast hosting duties with Roxanne Arnal.