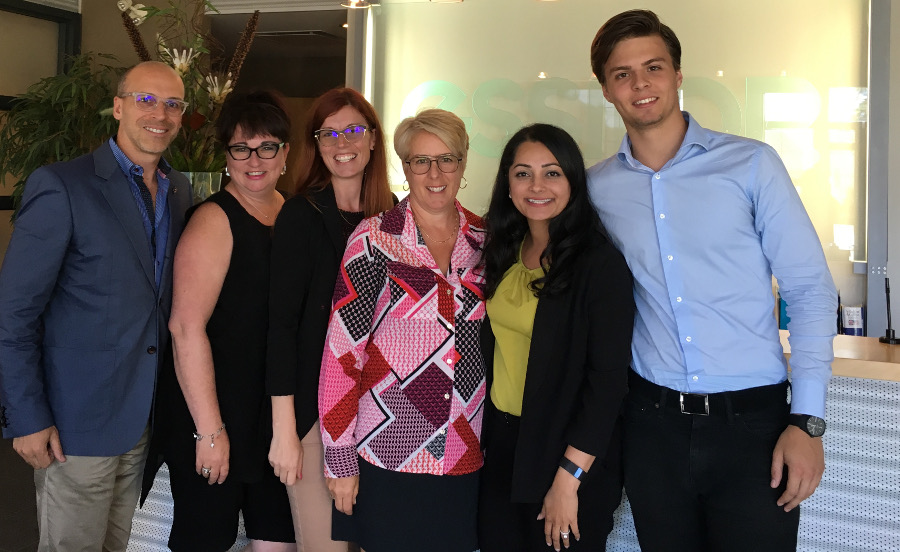 By Martin Lespérance, Director of Training and Development at Essilor Canada
Canadians' shopping behaviours and visual needs are changing due to new lifestyles, younger generations entering the market, the emergence of e-commerce and the influence of social media. Consumers are expecting their purchase experience to be simple, fast, entertaining, multi-channel and personalized. As a result, this is impacting the way eye care professionals cater to their customers. They need to challenge themselves to adapt in order to attract, engage and retain these changing customers.
Essilor Canada serves close to 3,000 eye care professionals (independents, buying groups, chains) and through many interactions with them, we heard the pressing demand for training.
"We are convinced that continuing education is essential to the growth and success of our business partners and to the evolution of our industry. That is why we have chosen to increase our investment in this area," explains Pierre Bertrand, President of Essilor Canada.
A New Vision for Training
Because we care about Canadians' vision, Essilor Canada's mission of Improving lives by improving sight translates into everything we do, including our trainings. We are committed to be your partner of choice by delivering innovative trainings and market insights that will empower you to grow your business and create value for you and your consumers, so that together we can help them see better, every day.
Our vision for training is that it is a two-way interaction. Benjamin Franklin said it best: "Tell me and I'll forget, Teach me and I'll remember, Involve me and I'll learn." Beyond the sharing of knowledge, our goal is to get you and your team motivated and passionate about learning so you can all maximize the application of new skills in your daily practice and see results quickly. Ultimately it is about co-creating learning, knowledge, expertise and solutions that will develop your business.
Essilor Academy Canada, Training and Development Programs for Eye Care Professionals
Essilor Canada's trainings and development programs are now regrouped under the Essilor Academy Canada banner and are offered nationally. This initiative is based on Essilor Canada's solid training experience, and is designed to meet the needs of eye care professionals dealing with a marketplace in flux due to new consumer expectations.
All the training and development programs combine theory with the acquisition of practical skills and know-how. Topics include sales, team management, team accountability, business development, customer journey engineering (a unique made-in-Canada program), basic optics, innovation and technology, understanding and working with generations, personalities at work, team goals and accountability, and more to come. There is also the possibility to develop on-demand customized trainings to address specific needs.
Essilor Academy Canada's programs are provided by an outstanding training team comprised of many experienced opticians located in different provinces. This is the largest training team in the industry, dedicated to supporting eye care professionals across Canada.
Courses are offered to all eye care professionals in a variety of formats, from 30-minute online webinars and in-office trainings to large-scale events, such as the Roadshow, while some training programs like Alive Summits and Vision Summits are exclusive to Varilux Xperience partners. Many of the courses are accredited by professional associations, and the webinars are in the process of acquiring accreditation.
"I participated in the Alive Summits and it's always amazing and rewarding to see Independent eye care professionals join forces to stay on the cutting edge of technology, to be better at what they do, so that the consumers – our patients – benefit from the latest eye-health care initiatives."
-Dr.Diana Monea, O.D.
"I listen regularly to the webinars because they are an excellent source of information on Essilor products. They also provide very useful tips and tolls to enhance the relationships with the patients. Convenient, clear, easy to listen to, it is a good way to stay informed and updated on the latest trends"
-Dr Morggan Debeats, O.D.
Total Makeover with the Customer Journey Engineering
If you are in for a big change – and big results! – we strongly recommend that you consider embarking on the Customer Journey Engineering with us. Following an IPSOS survey conducted with consumers, we identified 7 points of engagement between you and your customers – before, during and after the appointment. Through a series of working sessions between our Training Consultants and your team, we can identify the hotspots, the opportunities and develop a customized action plan together, along with performance measurements. The results, for those who committed to this journey, have exceeded their expectations with a significative growth in revenues and greater motivation for the in-office team.
To learn more about Essilor Academy Canada training and development programs, please contact essilor.academie@essilor.ca
Photo Caption
From left to right: Martin Lespérance, Christine Rodgerson, Caroline Montreuil, Raymonde Pigeon, Nicky Saund, Julien Simoneau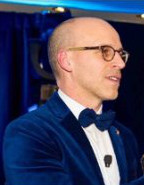 MARTIN LESPÉRANCE
is the Director of Training and Development at Essilor Canada since 2009.