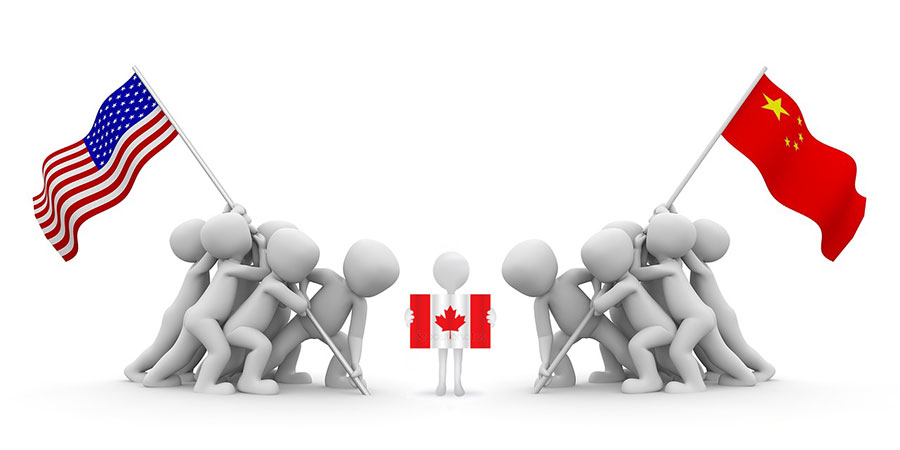 Trump's tariff tweet on August 1st brought the temporary trade war truce with China to an abrupt end by indicating the US administration's intent to levy 10% tariffs effective September 1 on $300 billion of Chinese goods imported into the US. These new tariffs, if implemented, will impact virtually all spectacle frames, sunglasses, lenses and other optical goods entering USA directly from China, or indirectly through third-party countries including Canada.
While the industry's representative trade group, The Vision Council, had lobbied hard to exempt optical goods from the threatened tariffs, it appears unlikely that optical goods will be spared.
In an August 1 email to members, The Vision Council acknowledged that it is unlikely that optical goods will be removed from the tariff hit list and advised members to "plan accordingly".
China has indicated they will respond in kind if the tariffs go into effect September 1, but many analysts suggest that China is "slow playing" the trade tiff in order to "wait out" this administration until the 2020 US election is concluded.
Impact on Canada?
While Chinese goods imported directly to Canada are not impacted, many products destined to Canadian ECPs warehoused in US facilities will be subject to the tariffs. US importers will need to decide if they absorb the tariffs at the expense of profits or try to pass them on to their customers through increased prices. There have been reports from other industries that temporary "tariff surcharges" will be applied, similar to fuel surcharges applied by shipping services firms such as ICS, FedEx and UPS.  Resultant price increases will most certainly ripple through the supply chain and increase both wholesale and retail prices.
Canadian based retailers and distributors importing and warehousing in Canada will not be directly impacted. In fact, some Canadian Optical distributors see opportunity in the continuing trade clash.
Retailers and suppliers reliant upon supply chains with US facilities will be adversely impacted providing a potential advantage to Canadian distributors, though it may be temporary.
Look for the September Issue of Optik Magazine which delves into the Canadian optical market impact of the USA-China trade war.
Related Article:  2nd Annual Canadian Frame Study Reveals Opportunities and Threats