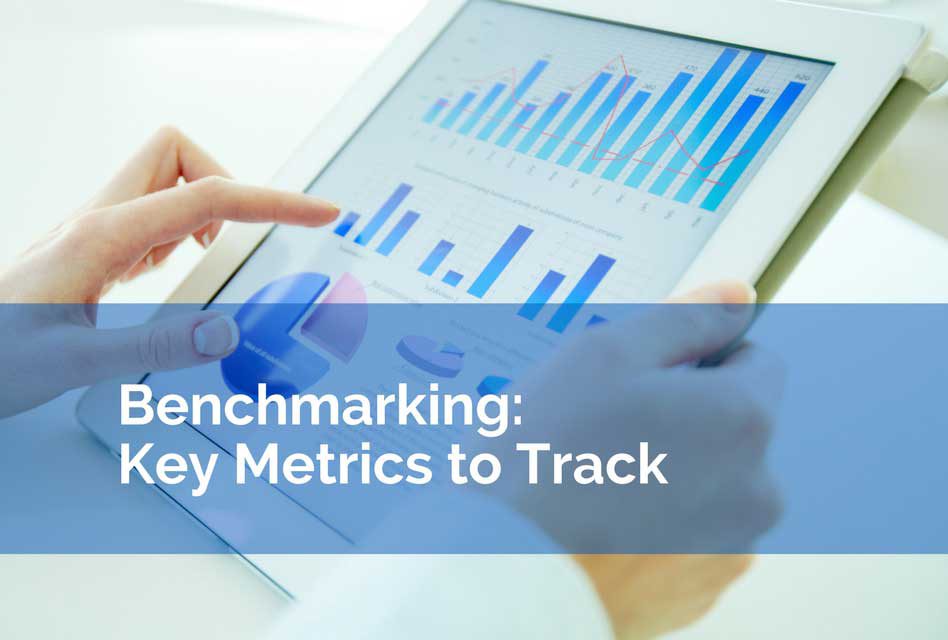 One of my favorite expressions is "measure twice and cut once!" These words of wisdom have been a mainstay of the construction industry for years. If you double-check your measurements, it is less likely that errors will occur and the business will be more profitable.
This business philosophy can also apply to an optometry practice. It is important to measure the financial key metrics of a practice in order to maximize the NET income and ensure an efficiently run business.
Here are the Hayes Center for Practice Excellence's 7 Key Financial Metrics and how my practice has benefited from measuring and monitoring these financial benchmarks.
How do you measure the 7 Key Metrics?
The use of a computer financial software program has made the reporting of financial metrics much easier. We use QuickBooks by Intuit for all of our bill paying and deposits. At the end of each reporting period, my business manager generates a profit and loss statement with "percentages of gross income" selected in the reporting criteria section. Some initial work is required to set up the categories in QuickBooks based on deposits and payments to vendors and suppliers during the reporting period.
IDENTIFY KEY METRICS
ET SPENDING GOALS
Cost of Goods Sold COGS (26 percent-32 percent) – The Cost of Goods sold category is always the highest single expense in a traditional optometry practice. The following items should always be included in your Cost of Goods:
• Lab bills, blanks, uncut lens blanks
• Frames and cases
• Fair allocation for lab floor space
• Lab equipment, edger, surfacing equipment, dye unit
• Pro rata share of optician's salary (excluding labor as a COGS is a common mistake)
Staff Expenses (18 percent-24 percent) – The second largest expense for traditional practices is what it costs to employ and support your staff. Staff expenses does not include the salaries paid to employed ODs; that goes under Doctors' Net Income. Staff expenses also does not include wages for lab employees who cut, edge or surface lenses. Those wages go under the Cost of Goods category. Staff Expenses includes the following:
• Salaries
• Payroll taxes
• Uniforms
• Insurance
• Continuing education and other training
Occupancy Costs (5 percent-8 percent) – If you own your building, treat yourself as the landlord and your practice as the tenant who rents from you. Be sure the practice pays you fair market rent even if the building is paid off. Otherwise, you will be personally subsidizing the overhead of your practice in our profitability model.
While rent and interest are tax deductible, principal payments are not. The total you are spending to occupy your office is what counts, not how much you write off. The following are all considered occupancy costs:
• Rent
• Property taxes
• Utilities
• Maintenance
• Janitorial
• Insurance (property)
Examination Equipment (3 percent-5 percent) – Your examination equipment includes not only the equipment, but also the expenses associated with the equipment such as:
• Leases
• Interest on Loans
• Depreciation
• Service Contracts
• Maintenance
Marketing and Promotion (1 percent-2 percent) – Marketing expenses are highly discretionary. Interestingly, low-netting practices tend to spend more on marketing than high-netting practices. However, this does not mean that low-budget advertising is the way to go. The effectiveness of low-budget advertising is questionable. Things you should include in marketing and promotion are:
• TV, radio, and newspaper advertising
• Direct mail advertising
• Yellow Pages listings (However, this cost is often lumped in with the phone bill.)
• Web site
• Recall Services
• Web Review Site fees (Yelp, etc.)
General Office Overhead (6 percent-9 percent) – This category will include all other expenses you have for running your practice. It should include things such as the following:
• Front office equipment
• Phone
• Postage
• Legal fees
• Accounting fees
• Dues
• Subscriptions
• Insurance
• Office Supplies
Doctor's Compensation (30 percent+) – The last item on the Hayes Seven Key Expenses is doctor's compensation. Hopefully, this will be your largest percent of gross. This compensation would include:
• Salaries for the owner and any employed ODs
• Heath Insurance and Other Benefits
• Corporate Profits
• Pension and Profit Sharing
• Personal automobiles
• Cell Phone
SET PERFORMANCE GOALS
What made you change the way you look at your practice finances?
One of my job responsibilities at Southern College of Optometry is Director of the Hayes Center for Practice Excellence. I teach current and future optometrists the business side of practice. This provided me with the opportunity to enter into a Master of Business Administration program at a local university. My practice was struggling with its profitability and I was also looking for answers. The completion of the MBA degree taught me how to better manage the business side of my own practice. I can now share this knowledge and my experiences with students and fellow practitioners.
What are some of the variables that can affect the key metric percentages?
The first variable to look at is your fee structure. If fees currently charged for professional services, as well as materials, are too low, then the resultant key metric percentages will be significantly affected. This may signal the need to raise fees to compensate for increasing costs and expenses. Our practice had gotten complacent over a 3-4 year period and did not raise fees. This resulted in a steady decline in our NET income. We initiated a review of our current fee schedule and raised our professional service fees over a two-year period. Ophthalmic material fees were also adjusted where needed.
The other variable to examine is expenses. As mentioned in the breakdown of the Hayes 7 Key expenses, Costs of Goods sold and staff expenses are the two biggest expense categories. I personally feel that a staff that is efficient and productive should be well compensated, so I don't have a problem with staff expenses being on the high side of the 18-24 percent range. Our staff expenses are 24 percent and they are very dedicated and hard working! Assuming the practitioner is doing a good job managing their operating expenses such as occupancy costs and equipment expenses, COGS is the category that deserves the most attention and can have the greatest impact on your bottom line.
What about Managed Care?
There is no doubt the increase in the number of managed care vision plans has affected the profitability of many optometry practices. Lower reimbursements can translate into lower collected gross receipts and lower NET income for the doctor. There are ways to battle this giant! Increased use of staff delegation and improvement in patient flow through the office can result in improved efficiency, and thus, more patients can be seen during the work day. But other changes may be needed to maximize the practice NET income. Better optical material purchasing decisions along with policies controlling other office expenses need to be in place. We scrutinize all purchases in the office and compare prices before a decision is made. We also use a manageable amount of good debt when purchasing major equipment and make lease hold improvements. By measuring the key financial expenses regularly and running your practice like a business, managed care can be beneficial to many optometry practices.
How did measuring your practice improve the bottom line?
After setting up our QuickBooks accounts and measuring the expense categories, we found our COGs percentages were significantly out of line with the Hayes Key Metric suggested goals. We made a change in our office manager and frame buyer and empowered a new trusted employee to correct the COGS problem. By doing this, our office reduced the COGS percentage in a short period of time. Our new office manager/buyer was given a budget and began the task of reorganizing the frame inventory and examining the ophthalmic lens and contact lens expenses. She eliminated some of the frame companies that had poor customer policies and this allowed us to increase our bargaining buying power. Our new office manager also attended education courses on frame board management and merchandising. Negotiations with ophthalmic lens suppliers also helped with margins. Contact lens purchases were more closely monitored and product returns expedited in a timely manner. In other words, the entire practice mentality changed and resulted in a significant increase in the net income.
How was your new office manger compensated?
Part of the new office managers/buyers salary compensation package was a merit-based bonus based on the improvement in the NET income. As a result she received a sizeable bonus, but more importantly, the doctor's NET income was significantly improved.
Improve YOUR Practice' s Profitability
I would make a couple of suggestions to my colleagues. Enroll in a business course at a local college or university. This additional course may provide a fresh new way to look at the financial health of your practice.
Another helpful change I made in my practice was joining an optometry peer group. It allows for the sharing of practice ideas and additional practice management education. I would strongly recommend a practitioner join one of these groups.
But the most important suggestion I can make is measure and measure again! Take the time to set up a financial software program and begin to measure the Hayes 7 Key Financial Metrics. You may discover an expense category that needs addressing or maybe that fees need to be increased. You won't know this unless you take the time to measure the metrics and evaluate them!
If you measure these key metrics, you may be surprised to find out how successful or problematic your practice may be. Even if your efforts increase the practice NET income by 1 percent, the profitability of an average $600,000 practice will increase by $6,000….and no one would be upset about that!
Related Review of Optometry Articles
Advice for New and Experienced ODs: Understand Essential Business Concepts
Getting There: Planning a Successful Optometric Career
Practice By the Numbers: Track Your Key Expenses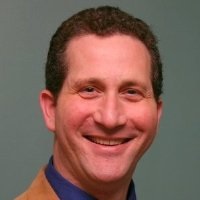 GERALD A. EISENSTATT, OD, MBA,
GERALD A. EISENSTATT, is director, Hayes Center for Practice Excellence, at the Southern College of Optometry. Dr. Eisenstattalso is the owner of his own independent practice, Memphis Family Vision in Memphis, Tenn. To contact him: geisenst@sco.edu