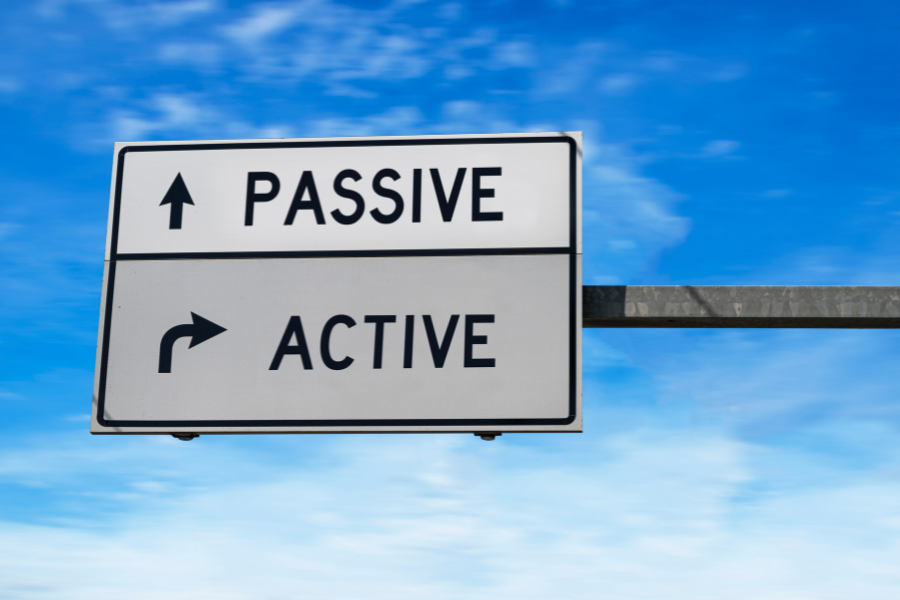 There has been a lot of talk in the past couple of years around a movement to passive investing and an explosion of exchange traded funds (ETFs). But what does it all mean?
What is Passive Investing?
Passive investing, also known as index investing, aims to replicate the performance of a specific market index (e.g., S&P 500) rather than attempting to beat the market. The core belief is that markets are generally efficient, and it's challenging for active investors to consistently outperform them. As a result, a number of ETFs have been created for various companies to get a piece of this action.
 What is Active Investing?
Active investing involves actively selecting and managing investments with the goal of outperforming a specific benchmark or the overall market. Active investing can include anyone who picks their own stocks on a self directed platform to professional portfolio managers who are a Chartered Financial Analyst (CFA) and/or Chartered Investment Manager (CIM).
Why Hire a Professional Portfolio Manager?
A professional portfolio manager brings a level of expertise to selecting the investments you will hold for your wealth creation. A great manager will not only understand the cyclical nature of the markets, but will also understand the businesses that they add to the portfolio.
Portfolio Managers are NOT Created Equally
Everyone brings with them a different skill set and outlook. Watching the market price vary is not enough to make someone a great portfolio manager. Having someone who understands you, your goals, and the various parts of your portfolio will help to ensure that you are diversified sufficiently to take advantage of the opportunities that lie before you. A great portfolio manager looks not only at the upside, but also works to ensure you are protected on the downside.
What About Cost?
Generally speaking, passive investing fees will be less costly than active investing. However, there is also a cost with every decision. If you sell at the wrong time – that can be very expensive. If you buy at the wrong price – that can cost substantially over the long run. Market price matters on entry and exit.
Studies show that working with an advisor long term increases your wealth 2.3 to 2.7X. That's a value add for a very small percentage cost difference.
Price is what you pay, value is what you get. Don't confuse the two.
Why Do I Like Active Investing?
I've had all kinds of investment advisors in the past but until I found portfolio managers that communicated directly with me in plain language, I never really knew what was going on. I was paying a lot of trading fees and trusting they were working on my behalf.
Today, I have portfolio managers that I trust not only with my money, but the money of my clients as well. That says a lot. I trust their process, understand their decisions, and ultimately can sleep well every night.
Time and health are non-renewable commodities – and having a process in place that takes care of my marketable assets by owning the best and leaving the rest does just that.
Advisory
As your Chief Financial Officer, I am here to help guide you through the various areas of wealth creation. Helping you understand your money and assisting you in making smart financial decisions about your debt repayment, insurance protection, tax management and wealth, are just some of the ways that I work as your fiduciary.
Have more questions than answers? Educating you is just one piece of being your personal CFO that we do. Call (780-261-3098) or email (Roxanne@C3wealthadvisors.ca) today to set up your next conversation with us.
Roxanne Arnal is a former Optometrist, Professional Corporation President, and practice owner. Today she is on a mission of Empowering You & Your Wealth with Clarity, Confidence & Control.
These articles are for information purposes only and are not a replacement for personal financial planning. Everyone's circumstances and needs are different. Errors and Omissions exempt.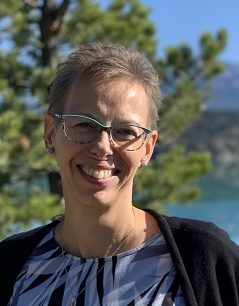 ROXANNE ARNAL,
Optometrist and Certified Financial Planner
Roxanne Arnal graduated from UW School of Optometry in 1995 and is a past-president of the Alberta Association of Optometrists (AAO) and the Canadian Association of Optometry Students (CAOS).  She subsequently built a thriving optometric practice in rural Alberta.
Roxanne took the decision in  2012 to leave optometry and become a financial planning professional.  She now focuses on providing services to Optometrists with a plan to parlay her unique expertise to help optometric practices and their families across the country meet their goals through astute financial planning and decision making.
Roxanne splits EWO podcast hosting duties with Dr. Glen Chiasson.