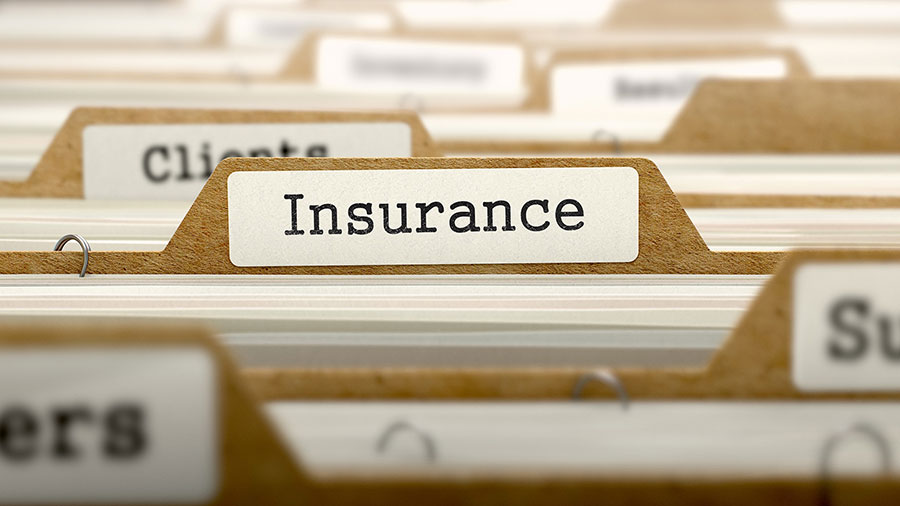 Disability insurance is one of those things none of us really wants to own, let alone claim.
However, you are your greatest asset and as such, you do need to protect yourself, your family and your net worth in the event you should develop a serious illness or long-term injury.
But, did you know there are other forms of disability insurance that can be extremely valuable if you are a business owner?
Business Office Overhead
How long could your business run if you weren't there? Would you have to lay off your entire staff? Drain your bank accounts to keep the doors open?
How quickly could you get a locum in or extend your associate's work hours to compensate for an extended and unplanned leave?
Business office overhead disability insurance is a reimbursement based product that can be used to cover expenses to keep your office open up to 24 months after the start of a claim. It does not cover your salary however, so you will still need income replacement disability coverage for that. Keeping your business going while you recover, finding a replacement or arranging a sale will be key to ensuring that you don't unnecessarily cripple your entire financial future.
Disability Loan Protection
In some instances, you can actually purchase a disability plan that covers your business loan payments. This is especially important if you have recently purchased a practice from another practitioner and have fairly sizeable loans. This type of plan is often less costly than the business office overhead plan, and like the business office overhead, it helps keep your investment secure for your return, or eventual sale.
Disability Buy Sell Insurance
So, you have business partners. This can provide you with some extra comfort to keep those doors open and business expenses covered, but what happens if your partner isn't able to return to work? How long do you want to keep covering those expenses for a partner who isn't coming back to work? And if you are the disabled party, how long do you want to hold onto your share of the practice for?
Disability Buy Sell coverage provides you with a funding mechanism that can assist the healthy partner in buying out their disabled partner. Although premiums come with a cost, they are typically far less expensive than paying out of profits. These plans can be triggered at various stages based on what fits your business marriage, often 18 or 24 months. Such plans also provide you with a clear definition of when the disability buy/sell clause in your partnership/unanimous shareholder agreement gets triggered, helping to take the emotion and personal decision out of the equation.
Claim Start
All disability plans have an elimination period. This is the period of time you have to wait before benefits will begin. It may be as little as one day with a hospital claim rider, or up to 24 months. The longer the elimination period the lower the premiums will tend to be. There is typically a sweet spot where lengthening the elimination period isn't worth the drop in premium cost, so it is worth the conversation.
In addition, claims are always paid in arrears. This means that you won't actually see a cheque until the end of the next 30 days after your elimination period. From a cash flow perspective, you need to ensure that you can financially support yourself and your business for an extra 30 days past the elimination period.
So Much Insurance
Insurance can be a lot more complicated that it appears on the surface, so it's important to know that your agent has asked you all the right questions and truly understands your situation and cash flow in order to provide you with the best advice they can.
Like with all types of insurance, we really should be focusing our premium dollars on what would cause us the greatest harm should the event occur. Disability is truly a greatest harm scenario.
We don't like being sick or injured. We often have additional expenses because of the disability, and it may not impact our overall lifespan.
So, protecting yourself from the greatest harm is key (wear your seatbelt and eat healthy) and protecting your assets from a great threat is vital.
Advisory
As your Chief Financial Officer, I am here to help you understand your money and assist you in making smart decisions about your debt repayment, insurance protection, tax management and wealth creation.
Have more questions than answers? Educating you is just one piece of being your personal CFO that we do. Call (780-261-3098) or email (Roxanne@C3wealthadvisors.ca) today to set up your next conversation with us.
Roxanne Arnal is a former Optometrist, Professional Corporation President, and practice owner. Today she is on a mission of Empowering You & Your Wealth with Clarity, Confidence & Control.
These articles are for information purposes only and are not a replacement for personal financial planning. Everyone's circumstances and needs are different. Errors and Omissions exempt.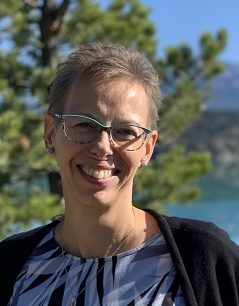 ROXANNE ARNAL,
Optometrist and Certified Financial Planner
Roxanne Arnal graduated from UW School of Optometry in 1995 and is a past-president of the Alberta Association of Optometrists (AAO) and the Canadian Association of Optometry Students (CAOS).  She subsequently built a thriving optometric practice in rural Alberta.
Roxanne took the decision in  2012 to leave optometry and become a financial planning professional.  She now focuses on providing services to Optometrists with a plan to parlay her unique expertise to help optometric practices and their families across the country meet their goals through astute financial planning and decision making.
Roxanne splits EWO podcast hosting duties with Dr. Glen Chiasson.