Dr. Glen Chiasson casts a curious eye on topics of relevance and interest to Canadian Eye Care professionals. Our first episode addresses the most challenging issues (arguably) facing Canadian ECPs:  Finding and retaining great staff.
Glen is joined by Chief Visionary Officer, of Fit First Technologies, Tim Brennan, who breaks down some of the commonly held myths about the hiring process and particularly how bias enters into the decision process. Much of Tim's experience is directly in the eye care industry, providing the opportunity to validate candidate selection technology with real-world performance.
Best quote:  "If it wasn't for the people this job would be easy." 
---
Tim Brennan

About the Guest

Tim Brennan is the co-founder and Chief Visionary Officer of Fit First Technologies, Inc. Fit First Technology drives the candidate assessment technology provided by Eyeployment.com. Tim has over 25 years of HR experience, helping businesses find employees that are a best fit to specific roles within your practice.
---
Episode Notes

Tim Brennan shares his motivation for launching a business that helps companies of all sizes and shapes make better hiring decisions.  This, he says, developed after years of hiring dozens of  new hires, only to realize that he got it right "about 50% of time".

Tim passionately believes there is a better way to see the real person applying for the job and points out how one can discern the real person from the one doing an "audition" at the interview.  He provides an overview of time-tested proven technology used by Fortune 500 companies that is now affordable for Eye Care Professionals.

Check out the references for links to valuable resources to dig deeper into the episode topic.

Resources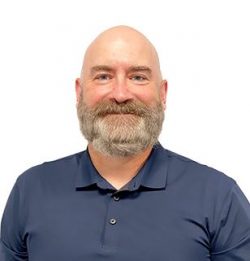 Dr. Glen Chiasson
Dr. Glen Chiasson is a 1995 graduate of the University of Waterloo School of Optometry. He owns and manages two practices in Toronto. In 2009, he co-hosted a podcast produced for colleagues in eye care, the "International Optometry Podcast". He is a moderator of the Canadian Optometry Group, an email forum for Canadian optometrists. As  a host of  "Eyes Wide Open", Glenn  looks forward to exploring new new technologies and services for eye care professionals.
Dr. Chiasson enjoys tennis, hockey, and reading. He lives in Toronto with his wife and two sons.
Dr. Chiasson splits EWO podcast hosting duties with Roxanne Arnal.