Host Dr. Glen Chiasson speaks with Dr. Fiona Soong, Optometrist at Eyes on Sheppard Optometric Clinic in Toronto and consulting principal scientist in ocular research at Cliantha Research about myopia management and the CooperVision MiSight lens.
---
About the Guest

Dr. Fiona Soong is an Optometrist at the Eyes on Sheppard Clinic in Toronto. She is also a consulting principal scientist of ocular research at Cliantha Research and the lead and co-author of numerous scientific papers. Dr. Soong has served on the board of the Ontario Association of Optometrists and in 1997 received the Canadian Association of Optometrists Award of Merit.

Dr. Soong is certified to fit orthokeratology, and multifocal/bifocal lenses as a means to reduce the progression of myopia (nearsightedness) and prescribe atropine treatments. She is experienced in fitting soft contact lenses for specialty conditions including myopia control, high astigmatism and keratoconus.
---
Episode Notes

It is known that rapid progression of myopia in children is associated with higher risk of adult ocular complications including myopic macular degeneration, myopic retinopathy including retinal detachment, and glaucoma risk. Countries with higher incidence of severe myopia are reporting a high number of new cases of adult blindness.

According to Dr. Soong, Optometrists "need to adopt early intervention strategies in a multi-platform way," including orthokeratology, atropine therapy and multifocal contacts. ODs should advocate on the child's behalf to prescribe the strategy best for them and educate parents so they can make informed decisions about their child's health.

Introduced in 2018, the MiSight One-Day Lens is the only soft contact lens approved by Health Canada for myopia management. The lens, which CooperVision claims is as easy to fit as a standard soft contact lens, uses Active Control Technology with two treatment and two correction zones.

A six-year, four-country study showed children fitted with MiSight dailies had 59% slower myopia progression compared to the control group fitted with single vision lenses, with a 52% correlated reduction in axial length growth.

Resources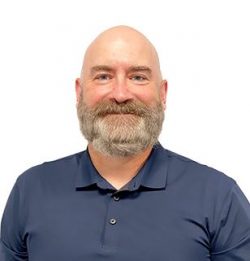 Dr. Glen Chiasson
Dr. Glen Chiasson is a 1995 graduate of the University of Waterloo School of Optometry. He owns and manages two practices in Toronto. In 2009, he co-hosted a podcast produced for colleagues in eye care, the "International Optometry Podcast". He is a moderator of the Canadian Optometry Group, an email forum for Canadian optometrists. As  a host of  "Eyes Wide Open", Glenn  looks forward to exploring new new technologies and services for eye care professionals.
Dr. Chiasson enjoys tennis, hockey, and reading. He lives in Toronto with his wife and two sons.
Dr. Chiasson splits EWO podcast hosting duties with Roxanne Arnal.