Dr. Trevor Miranda describes his multi-practice location on Vancouver Island with UW '95 classmate, Eyes Wide Open host, Dr. Glen Chiasson. In particular, Dr. Miranda stresses the importance of having great products that are "Channel-protected" for optometry in building a Dry Eye Sub-specialty
---
About the Guest

Dr. Trevor Miranda graduated from the University of Waterloo in 1995. He is a private practice optometrist and partner at Cowichan Eyecare, five full-scope optometric practices on Vancouver Island which offer Dry Eye, Low Vision, Myopia Management and Vision Therapy specialties. Trevor is a past CEO of Eye Recommend and founder of Sunglass Cove. He is a co-founder of MyDryEye and the Dry Eye Summit; he is dedicated to dry eye treatment and has co-launched My Dry Eye, a Canada-wide network of optometrists who have a special interest in treating dry eye. In his spare time, Trevor enjoys playing hockey, soccer and golf, and being a Rotarian.
---
Episode Notes

Dr. Trevor Miranda describes his five-location practice (Cowhican Eyecare) with nine eye docs on Vancouver Island.  He discusses how sub-specialities including vision therapy, myopia management and dry eye have been incorporated into the DNA of their independent practice. Two locations have dedicated dry eye clinics.

Dr. Miranda reveals the clinical approaches and practice protocol the group has deployed in order to generate a significant revenue stream from dry eye. He also delves into importance of team culture and staff training in delivering clinical excellence and practice efficiency.

Dr. Miranda stresses the importance of the dry eye technicians in their practice. This allows him to run a full state of primary eye exams while the practice delivers clinical excellence in dry eye.

Omni-channel e-commerce and custom communications plays a very important role in the practice.  Dr. Miranda advocates Optometry channel-protected products like the new preservative-free eye drop entrant into the Canadian market, Dry Eye Relief products (Aequus Eye Care). Aequus is supporting optometry with excellent and well trained representatives, a fact that Dr. Miranda appreciates.

Resources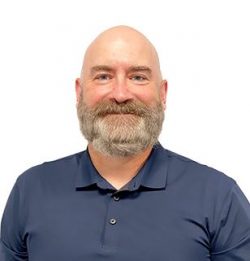 Dr. Glen Chiasson
Dr. Glen Chiasson is a 1995 graduate of the University of Waterloo School of Optometry. He owns and manages two practices in Toronto. In 2009, he co-hosted a podcast produced for colleagues in eye care, the "International Optometry Podcast". He is a moderator of the Canadian Optometry Group, an email forum for Canadian optometrists. As  a host of  "Eyes Wide Open", Glenn  looks forward to exploring new new technologies and services for eye care professionals.
Dr. Chiasson enjoys tennis, hockey, and reading. He lives in Toronto with his wife and two sons.
Dr. Chiasson splits EWO podcast hosting duties with Roxanne Arnal.