Roxanne Arnal, OD and Certified Financial Planner® discusses her unique skill set as a family Chief Financial Officer specifically for optometrists. She charts her path from Optometry School, through personal health challenges and becoming a financial planner focused on Optometry practices and their families.
---
About the Guest

Roxanne Arnal graduated from UW School of Optometry in 1995 and is a past-president of the Alberta Association of Optometrists (AAO) and the Canadian Association of Optometry Students (CAOS).  She subsequently built a thriving optometric practice in rural Alberta.

Roxanne took the decision in  2012 to leave optometry and become a financial planning professional.  She now focuses on providing services to Optometrists with a plan to parlay her unique expertise to help optometric practices and their families across the country meet their goals through astute financial planning and decision making.
---
Episode Notes

Roxanne Arnal and Glen Chiasson, classmates from the 1995 UW School of Optometry graduating class, discuss Roxanne's path through her early years' post grad activities, ultimately leading to full ownership of an optometric practice in rural Alberta.

She shares how she came to the decision to stop practicing optometry and launch herself into an entirely new career direction in financial advice and planning. Roxanne outlines her strategy to bring her unique skill set and expand services to optometrists and their families across the country.

She relates how a very serious health challenge abruptly derailed her plans, but also motivated her to pursue a new mission: To share the mental health side of her cancer journey by writing a book.

Along the way, she and Glen reminisce about their student days, particularly the challenges of Physiological Optics 109!

Resources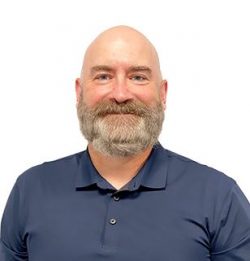 Dr. Glen Chiasson
Dr. Glen Chiasson is a 1995 graduate of the University of Waterloo School of Optometry. He owns and manages two practices in Toronto. In 2009, he co-hosted a podcast produced for colleagues in eye care, the "International Optometry Podcast". He is a moderator of the Canadian Optometry Group, an email forum for Canadian optometrists. As  a host of  "Eyes Wide Open", Glenn  looks forward to exploring new new technologies and services for eye care professionals.
Dr. Chiasson enjoys tennis, hockey, and reading. He lives in Toronto with his wife and two sons.
Dr. Chiasson splits EWO podcast hosting duties with Roxanne Arnal.