Dr. Devan Trischuk, OD shares his perspective on myopia control with host Dr. Glen Chiasson. In particular, they discuss the place for a truly effective new spectacle lens option, MiyoSmart, as part of the myopia management kit tool.
---
About the Guest

Dr. Devan Trischuk's interest in optometry started from a young age with yearly visits to his optometrist for stronger glasses due to his rapidly progressing myopia. He was born and raised in Yorkton, SK, completed his Bachelor of Science – Honours Physiology degree at the University of Alberta in 2007 and his Doctor of Optometry at the University of Waterloo in 2011. He received the Michael Gutwein Memorial Award for his graduating class at Waterloo.

Dr. Trischuk has taken his interest in Myopia Management a step further and has begun lecturing across Canada to other optometrists and health care professionals on this topic. He is in private practice in Saskatoon.
---
Episode Notes

Dr. Devan Trischuk discusses his personal motivation to pursue help for young myopes and improve their quality of life.

He shares information on the evolution of spectacle lenses in the treatment of myopia and the reasons he is impressed with the the most recent addition to the tool kit – MiyoSmart lenses from Hoya.

Dr. Trischuk deems this new option as effective as the best conventional myopia management options available based upon the results of clinical trials. He outlines why and when he considers the spectacle lens as a first choice treatment option and discusses how his patient follow up plans have evolved with experience.

Dr. Trichuk provides an overview of the D.I.M.S mechanism of action to slow down axial growth.

Finally, Dr. Trichuk discusses how to address, or preempt, the pricing discussion with patients' given the differential between standard single vision lenses and this specialty lens option.

Resources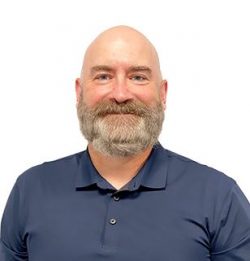 Dr. Glen Chiasson
Dr. Glen Chiasson is a 1995 graduate of the University of Waterloo School of Optometry. He owns and manages two practices in Toronto. In 2009, he co-hosted a podcast produced for colleagues in eye care, the "International Optometry Podcast". He is a moderator of the Canadian Optometry Group, an email forum for Canadian optometrists. As  a host of  "Eyes Wide Open", Glenn  looks forward to exploring new new technologies and services for eye care professionals.
Dr. Chiasson enjoys tennis, hockey, and reading. He lives in Toronto with his wife and two sons.
Dr. Chiasson splits EWO podcast hosting duties with Roxanne Arnal.