Dr. James (Jim) Hoffman, an early trialist of B+L's new ULTRA Multifocal for Astigmatism contact lenses, shares his experience and best practices with this new contact lens for presbyopes with astigmatism.
---
About the Guest

Dr. Jim Hoffman graduated from the University of Houston College of Optometry in 1981 and was awarded fellowship in the American Academy of Optometry in 1985. Dr. Hoffman excels in pediatrics and advanced contact lenses and often lectures to his peers in USA and Canada.

Dr Hoffman is an independent practice owner with two practices in Orange Park Florida (south of Jacksonville), where he practices with his wife Dr. Karen Larson.
---
Episode Notes

Dr. James (Jim) Hoffman shares his experience with the new ULTRA Multifocal for Astigmatism Contact Lens from Bausch + Lomb. Dr Hoffman was among the earliest ODs to work with the lens. He's been impressed with the lens and explains how it has helped him maintain an innovative edge in a competitive market environment.

He reveals his pre-marketing strategy for the lens including identification of which specific patient types are best, and which to avoid. Jim relays his experience in fitting the lenses and offers up advice to get the most out of this innovative new product, particularly for patients that have been frustrated with the challenge of finding a great solution for presbyopes with astigmatism.

He explains why the B+L fitting guide is important and shouldn't be ignored.

Jim explains his approach to different patient types, including CL drop-outs, in the exam room conversation and shares his experience with adaption and patient follow ups. He reveals his "go-to" question to open the conversation on contact lenses in general.

Key Advice: "Don't use your past experience to fit a lens that's never been made before."

Resources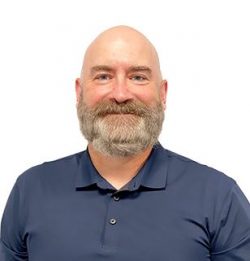 Dr. Glen Chiasson
Dr. Glen Chiasson is a 1995 graduate of the University of Waterloo School of Optometry. He owns and manages two practices in Toronto. In 2009, he co-hosted a podcast produced for colleagues in eye care, the "International Optometry Podcast". He is a moderator of the Canadian Optometry Group, an email forum for Canadian optometrists. As  a host of  "Eyes Wide Open", Glenn  looks forward to exploring new new technologies and services for eye care professionals.
Dr. Chiasson enjoys tennis, hockey, and reading. He lives in Toronto with his wife and two sons.
Dr. Chiasson splits EWO podcast hosting duties with Roxanne Arnal.