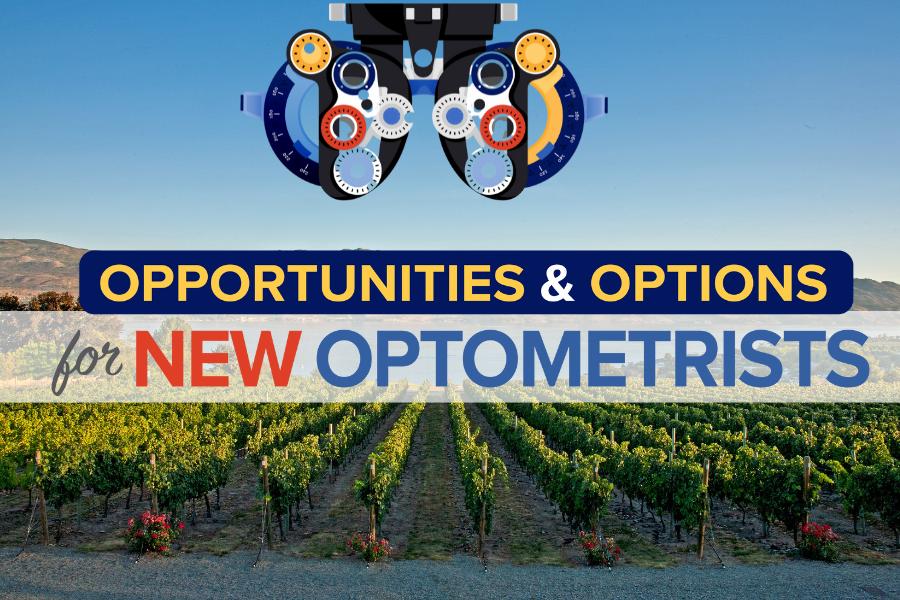 Dr. Mark Langer graduated from Pacific University College of Optometry in 2013. He had interned at a number of interesting practice locations, including private practice in Beverly Hills California, an Army Hospital in Europe, a Veteran Affairs Clinic in Hawaii, and a private practice and IRIS location in British Columbia.
While engaging with young ODs and optometry students at the March 2023 NextGEN OD event, it is not surprising therefore to hear him strongly recommend that NextGen ODs step back from the academics and take time to network and build bridges to their future opportunities.
A Mentor's Advice
While contemplating the "how, what and where' of his future practice opportunities, a successful private practice owner/mentor offered this advice, ""Pick where you want to live and build a life there".
Langer took the advice to heart. Building upon the connections previously forged, he landed with IRIS in the BC interior.
Aligning the family around the decision to stay in the Okanagan Valley, Dr. Langer officially partnered with IRIS which perfectly melds his professional career and personal lifestyle – which now includes a family of "three little dudes!".
He's appreciative of the professional teams that take the administration burden off his plate allowing him to go home, put on his "Daddy Cape" and enjoy life.

Key Point of advice: "Make sure that life outside of work is at the forefront of any decision you make."