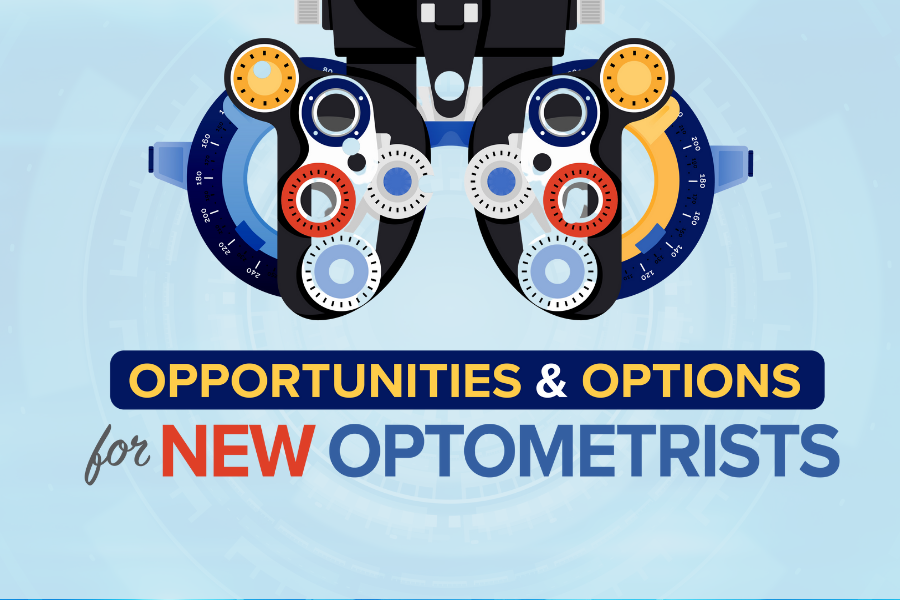 In a uniquely formatted event, Canadian Optometry students were treated to the perspectives of both recent OD grads and insights of seasoned experts showcasing the opportunities and options available to them as they forge their professional careers.
The event was held simultaneously live to 100 students at University of Waterloo, School of Optometry and Vision Science and via online webinar to an expanded North American audience of young Canadian optometry students, including those studying in US Schools, including New England College of Optometry and others.
Bausch + Lomb Canada and Eye Care Business Canada | NextGen OD co-presented the event which was sponsored by B+L partners including Bailey Nelson, Eye Recommend, FYidoctors, and the IRIS Group.
NextGEN OD ambassadors Jenny Lee (OD-4 Univ. of Waterloo) and Nyah Miranda (OD-1 NECO) co-hosted the event, which presented six speakers, which was capped off with a panel Q&A and prize draws of over $1000 valiue.

Speakers Share Perspectives
Dr. Sophia Leung, President-elect of the Alberta Association of Optometrists provided advice on pursuing residencies and fellowships based on her own experience.
Dr. Michael Naugle, VP of Optometric Partnerships, FYidoctors, provided a very detailed assessment of the various OD compensation models, particularly as they relate to practicing in USA versus Canada and in various geographical settings; urban versus rural within Canada.
Dr. Mark Langer, IRIS Practice Owner in BC, shared his unique path to to practice ownership from Pacific College of Optometry (Oregon) to ownership of a community-based practice in the Okanogan Valley, having to wrestle with the decision to practice in Canada versus USA along the way.
Dr. Matthew Harrison, practicing in an Eye Recommend Practice in SW Ontario, shared his perspectives on the benefits of "Independent Practice", including details on the Associate Signing Bonus Program offered by Eye Recommend.
Dr. Laurie Lesser, Eye Care Director, Bailey-Nelson North America and UK, provided a history of the chill Aussie Brand retailer addressing the importance of work-life balance in an optometric career.
Over $1000 of Prizes
Following the Q&A  , all event attendees were entered into a random prize draw. Here are the winners:
Clinical & Refractive Optometry Annual Subscription/Complimentary CE:
Amanda Leong (UW 2026)
Bailey Nelson Quality Sunwear:
Bethany Lo (UW 2023)
Eye Recommend $100 Gift Cards award to three attendees:|
Amy Wang (UW 2024)
Sarah Long (UW 2025)
Jean Nasta (UW 2026)
FYidoctors $100 e-gift card:
Alexander Rozbacher (UW 2024)
IRIS Group iPAD winner:
Vyshnavi Satyajit (NECO 2024)
Photo Gallery – Live Event Univ. of Waterloo