NewOptometrist.ca puts the spotlight on Zero to Five Pathfinders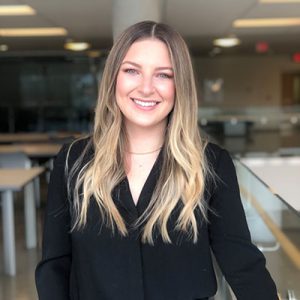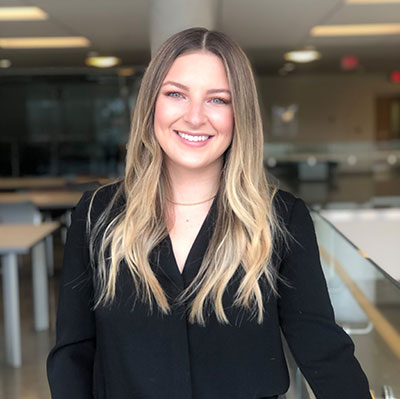 PathFinder Spotlight:
Alexa Hecht
Undergraduate Studies:
University of Manitoba in Psychology/Biology
Optometry:
University of Waterloo 4th year-Class of 2021

Why did you choose Optometry?
Optometry offers various aspects that I was looking for when I was choosing my career path. Every optometrist I had ever spoken to loved what they did and always stressed the work-life balance optometry provided. I wanted to have a career where I would look forward to going to work, and every day seemed somewhat different. Optometry provided me with the opportunity to own my own business one day, which always intrigued me. I know the profession will constantly evolve, and I am excited to see which path my career takes me on. Also, vision is one of the most important senses we have; helping people see every day is incredibly gratifying.
Where do you see yourself/eyecare in 10 years?
I think it's hard to predict where I will be in 10 years, but at this point, I see myself opening up a private practice. I have always wanted to create a very unique, relaxed environment for my patients to come. I want my future practice to provide excellent patient care and showcase the hippest frames. I have always said I would love to live near a beach, so who knows, maybe I will be opening up a practice in a beach town. For now, I take one day at a time and try to focus on my present goals.
What advice would you give a first-year optometry student today?
The first year of optometry school was a very overwhelming experience. You are trying to juggle school and growing friendships while still taking care of yourself. I would tell students not to stress the small things, and their mental health should always come first. Everything will eventually fall into place, and you will find your groove. I would also tell first-year students to get involved in some way or another. I was very involved with the American Optometric Student Association (AOSA) and got to attend numerous conferences and meet so many leaders in optometry!
How have you changed since high school?
I believe my mindset has shifted significantly since high school. I think one of the significant shifts I have noticed was I have stopped doing things for the sake of pleasing other people. I think this is something many young people struggle with, especially when you are still trying to figure out your place in the world. Whenever I make plans, I question whether it will bring meaning to my day; I ask myself will this cause me more happiness than stress? I've learned that it's ok to say no to people, and I have learned to put myself first before committing to something.
Describe your perfect day?
My perfect day would start with a nice cup of coffee and a killer spin class. It would also involve exploring a new neighbourhood and maybe trying a new restaurant for brunch. I love to cook new gourmet recipes, so I would for sure finish off my day by trying something new in the kitchen. In a non-COVID era, my perfect day would end with grabbing a drink with a couple of friends.
What is your favourite food?
I love Thai food! There is nothing more comforting than a good pad Thai or a warming coconut curry. I've tried to make a few Thai dishes and they are good, but nothing beats authentic takeout!