Dr. Paul Clark OD practices with IRIS The Visual Group

in sunny Kelowna, British Columbia.

Read Paul's insight and find out how he became a

world champion in 1988!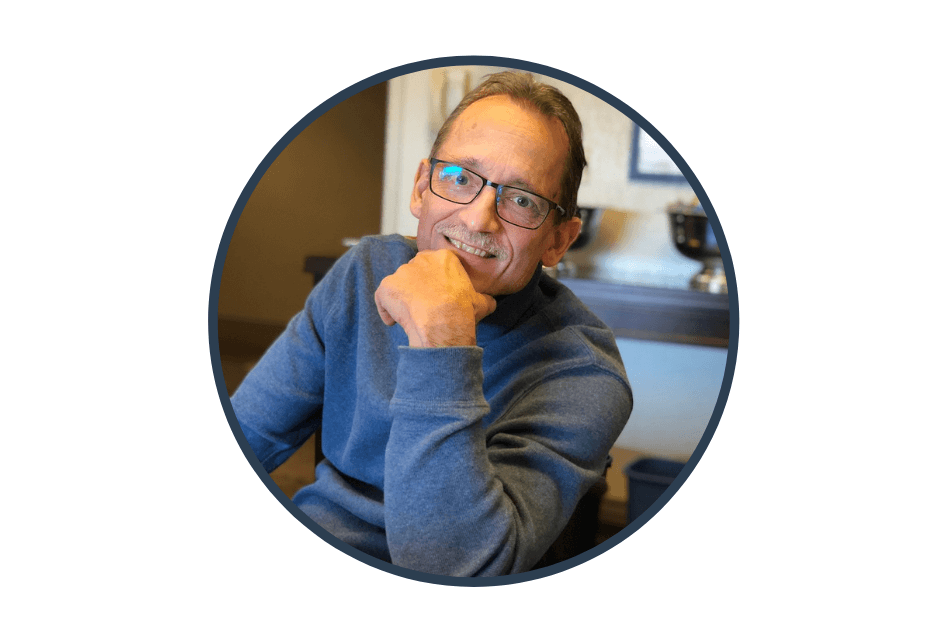 Dr. Paul Clark
Optometrist IRIS Kelwona, BC
Doctor of Opometry, U of Waterloo 1981
How did you get into the eye care business?

As an Optometrist I don't think our choice is to 'get into the eye care business', our choice is more often the desire to help people see and maintain eye health. Having said that, eye care is a business and we are all selling ourselves as professionals and yes we do sell products as well. Our challenge in the product side is really to educate, hmm, wait, our challenge on he professional side is also to educate. So in eye care business we have to hone our communication skills, educating patients so they will ask for the products and services we have.
What changes to eye care do you see coming down the pipe?

Personalized medicine will be the future with genetic tests helping to determine best drugs to use, best nutraceuticals (medical foods as our Americans call them) and the frequency of monitoring our patients.
What is something you plan on implementing in your business this year?
Meibomian gland expression has already started to change our practice. Patients feel significant relief from gland expression and they are calling back for more treatments.
What is currently the most exciting thing in your field to help practitioners and patients?
Now we have better tests for ocular pathology like the OCT and meibography. We have new products for myopia control and dry eye treatment. Everyone is waiting for the 'bionic eye' !
What is something you have done in your business to set you apart?
At Iris, we start with a personalized consultation with questions aimed at choosing the best products and services each patient will require. During the exam, the doctor refers back to problems uncovered in the consultation, then involves the optician in the exam room with potential solutions.
Solving problems the patient is unaware of rarely results in compliance. Allowing the patient to see their deficits in eye care often results in excellent compliance.
What business books would you recommend ECPs read?
I like thinking about marketing and enjoyed the book 'This I Know' by Terry O'Reilly. We all need to know how to market ourselves.
If you could take one album, one book, and one luxury item to a desert island, what would they be?
Tom Petty, Full Moon Fever, a journal to write in, my Maui Jim sunglasses.
How have you changed since high school?
I see the political perspectives much better. There is no black and white.
Tell me something few people know about you?
I was the first person to design a three wheeled racing chair to go faster than four. I held the world best time for the wheelchair marathon in 1988 using it. 1:38:27. Click here to see record!
Describe your perfect day.
I think every day is pretty much a perfect day. Morning coffee with my wife, looking out over the lake. A nice long bike ride. Solving a problem. A glass of wine with my wife at dinner. Evening on the deck listening to the crickets and the music from the boats on the lake.