Ahmos Henry is the President of Hoya Vision Care Canada.

Ahmos moved from the pharmaceutical industry to eye care over 13 years ago.

He shares with us what got him interested in eye care and what changes

he sees coming in the near future.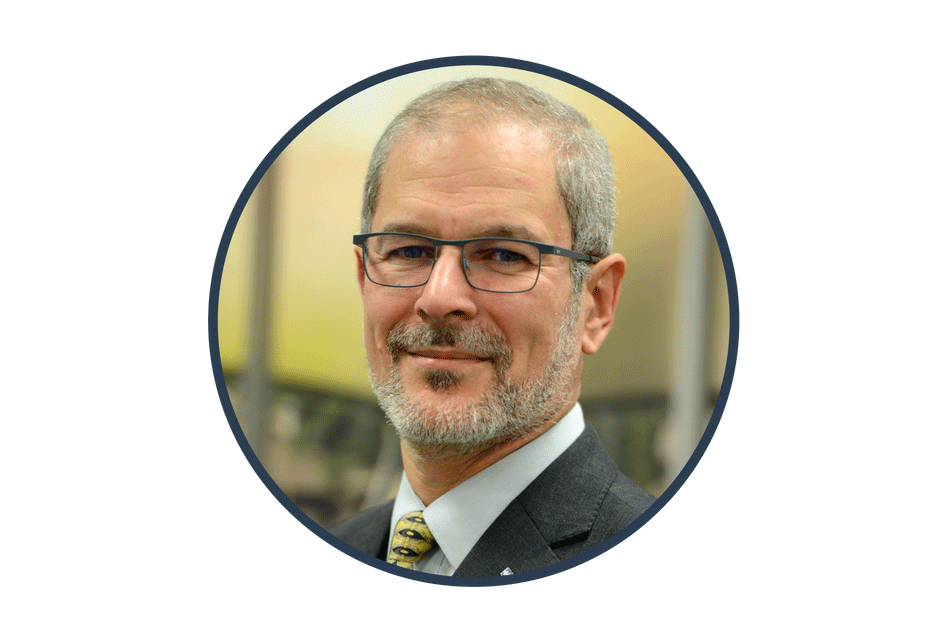 Ahmos Henry
President Hoya Vision Care Canada
EMBA Saint Mary's University, 2008
B.V.Sc., Veterinary Medicine, Cairo University, 1987
How did you get into the eye care business?

My career in the eye care industry started by sheer coincidence! After many years in the pharmaceutical field, I happened by chance to meet a friend at an eyewear trade show (MIDO Eyewear Expo) that his company was participating in. I was completely fascinated by the unique combination of science and fashion. Innovation and fun radiated throughout the entire show and I immediately knew that I wanted to work in the vision care field. When the opportunity came, I pursued it passionately until I got in. It has been over 15 years and I have never regretted my decision, nor do I want to join any other industry! I love what I do, enjoy working with my team, and embrace the many relationships formed with Eye Care Professionals (ECPs) over the years.
What changes to eye care do you see coming down the pipe?

I see differentiation to be more important for independent ECPs as they fight for a more ethical and professional patient eye care experience. I praise the Optometrists and Opticians' associations in Ontario as they stand for providing patients with proper education and dispensing. An example of this is when they took legal action against online vision care product providers and were rewarded by settling their grievance.
What is something you plan on implementing in your business this year?
Hoya has already launched some exciting "first to market", innovative products and services this year and are currently planning to launch more over the next few months. Some of these include, a national offer for independent ECPs who are looking to differentiate themselves in the market. These products include the Sensity Dark and Sensity Shine photochromic lenses, as well as the revolutionary redesign of Hoya's most popular LifeStyle progressive lenses.
What is something you have done in your business to set you apart?
We have done numerous things to set Hoya Canada apart. We pay special attention to our team and through the implementation of our "Core Leadership Values" we focus on "integrity," "innovation", "treating each other with dignity and respect", and being "passionate about winning". Reading about them is one thing but if you come to visit our facilities you will see a difference in how we communicate. It is refreshing to see a manufacturing facility run with these values as the cornerstone of operations.
What was the last gift you gave someone?
Ironically, I came across an excellent Spanish red wine by the name of Hoya. I just gave it to a friend of mine and she was happily surprised!
Tell me something few people know about you?
Very few people know that I received my Executive MBA at St. Mary's University in Halifax with a focus on the optical industry. I was totally fascinated with all its aspects from manufacturing, sales and marketing, and even human resources! The pinnacle of this experience was my graduation thesis which was a comprehensive business plan for a full-service optical laboratory in Canada.
Describe your perfect day.
Believe it or not, every day I go to work is a perfect day! I am alive, well, happy and healthy. Furthermore, I go to work knowing that Hoya helps thousands of people see better and live better. Because of what we do, thousands of people EVERYDAY avoid an accident, excel at school, enjoy their lives and loved ones, do better at work, and the list goes on!